As the conference stage is packed up for another year, it is worth reflecting on how far Labour's preparation for the general election of 2015 has been advanced over the course of the last week. For me, the biggest achievement has been the way we've brought together a clear understanding of our political mission with concrete policy proposals that help us articulate that mission on the doorstep. We've left Brighton with an even clearer articulation of the dividing lines for 2015. Labour taking on vested interests on behalf of consumers while the Tories protect corporate interests. Labour fighting to end poverty pay while the Tories fight for bankers' bonuses. Labour pledging to scrap the bedroom tax while the Tories demonise the unemployed and disabled.
One of my personal highlights was talking about the new book that Rachel Reeves and I have edited, in which 11 newly elected Labour MPs describe what One Nation, and the politics of national renewal that it aspires to, means to us. A year on from Ed first appropriating the phrase, we wanted to show that One Nation is more than a slogan and that it has real depth as a political guiding principle. The book is a series of personal histories, reflections from the authors on 'power, hope and community', largely from their experiences as constituency campaigners. It deliberately does not contain a series of policy prescriptions, but over the course of conference we have seen Ed Miliband and the shadow cabinet outline solutions to many of the problems that the authors highlight.
In my chapter, I describe my frustration, no doubt shared by all Labour activists, at that hated question – "why bother voting? You're all the same anyway". I talk about the need to rediscover a sense that change is worth fighting for, to ensure that optimism triumphs over apathy, and to promote a new collectivism in our society. I describe how in the early part of the last century towns like Pontypridd were dynamic, optimistic places where people came together to improve their own community. Through friendly societies, the co-op, miners' lodges and the Fed, unions and of course the Labour Party, they built a legacy that survives today in the form of the elegant buildings, the bandstands, chapels, libraries and the lido. Yet in the 21st century in Ponty, as elsewhere, this sense of collectivism has been trumped by consumerism and membership of these groups has fallen steeply as people retreat into their own lives and relationships become fragmented.
But instead of harking back to this time as a golden era (given that it was predicated on women staying at home and plentiful jobs in mass industry that no longer exist), I argue that we need to recreate it for the modern day. And to do this we need both bottom-up participation and leadership from the top. On both counts, we are several steps further forward than we were a week ago.
The importance of community organising within our party was a clear theme of the conference. In fringe meeting after fringe meeting, colleagues from across the country came together to share ideas and debate how best to open up our party to become a mass movement once more. The party reforms that Ray Collins is considering are one part of this, but there is already momentum behind a move to community organising techniques, driven forward by Movement for Change and others. It was a real pleasure to see some of our brilliant Welsh organisers being cheered as Iain McNicol introduced the latest recruits to our trainee organiser scheme.
On the second part, the need for policies that rebuild Britain, Ed Miliband delivered this in spades in his excellent leader's speech on Tuesday. In the book, I have argued that we must articulate what our vision of responsible capitalism means, to show how an activist government would step in to protect consumers where markets fail. With the announcement that we would freeze energy bills for 20 months after the election, Ed did just that. I also talked about the need to reshape the economy so that it works for everyone, in an explicit rejection of trickle-down economics. With his call for 'a race to the top' and decent jobs that pay enough to live on through a strengthened minimum wage, Ed did just that.
The predictable criticism from the right-wing press that these announcements mark a return to 1970s style statism is one we've challenged head-on in the book. The authors share the newspapers' view that governments, on their own, cannot fix everything. We know that Labour will not be able to deliver the change that Britain needs unless we work with the people whose lives are affected by policies. The renewal of our economy and society must therefore go hand in hand with the renewal of our party. This is the challenge we face between now and 2015. After our few days by the seaside we are closer to achieving it.
Owen Smith is Shadow Secretary of State for Wales
More from LabourList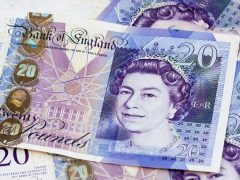 Comment
As the cost-of-living crisis bites, Labour needs long-term structural answers to growing inequality. Basic income provides such an…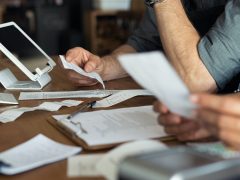 News
Half of 'Red Wall' voters would be more likely to vote Labour in a future general election if…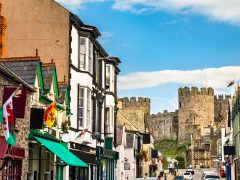 Comment
The headlines are straightforward: Labour gained 68 seats, the Independents gained six seats, the Lib Dems gained ten…