Eric Pickles' car crash interview on the Today programme this morning showed that the Tories' response to Ed Miliband's energy price freeze is unravelling. Asked what he made of the policy, Pickles first repeated the scare stories that it would cause blackouts, which have now been completely discredited, before saying that he had only wanted to talk about parking.
Compare that to Michael Gove, who rightly said on Question Time last night that the scaremongering we've seen from the energy companies should be taken with a pinch of salt. As he said:
"the way in which the major energy companies have behaved in the past does not give me confidence in everything they say".
So why was it then that on the day of Ed's announcement, Tory MPs and ministers were gleefully predicting rolling blackouts and retweeting press releases from aggrieved energy companies? Take the energy minister Greg Barker, for example. On the day of Ed's announcement, he actually tweeted a link to a press release from npower, as if they were some sort of independent authority on the policy. In his speech Ed Miliband said that the Tories stand up for the wrong people, but I'm not sure even he would have expected ministers to become a mouthpiece for them.
How will the Tories respond next week? They know that soaring energy bills are consumers' number one financial worry. They also now admit that there are serious problems with the way Britain's energy market works. Michael Gove said as much on Question Time last night, when he praised Ed Miliband's leadership for challenging the big six energy companies.
One suggestion is that they might side with the energy companies' proposals to remove what they call 'policy costs' from consumers' bills. Leave aside the fact that the total cost of these policies is less than what consumers would save through our price freeze. Because when energy companies talk about 'policy costs' what they're really talking about is help for consumers. The two biggest 'policy costs' are the Warm Homes Discount, which provides a £135 rebate to our poorest pensioners, and the Energy Company Obligation, which provides energy efficiency measures to people in fuel poverty and hard to treat homes.
The Government could scrap these from people's bills. But it would be the most vulnerable who pay – the pensioners who stop getting help with their bills, and the struggling families who don't get free insulation anymore. The energy companies, by contrast, would get off scot free. They could carry on overcharging people exactly as they do now. That is the opposite of Ed Miliband's One Nation plan to freeze energy bills and reform the energy market, which demands more responsible behaviour and fairer prices from the energy companies.
With warnings of more price hikes this winter, people will be looking to David Cameron next week to see how he responds to Ed Miliband's price freeze. Consumers need a Government that stands up for working people, rather than a privileged few, as David Cameron does. The Tories response to Ed Miliband's energy price freeze has unravelled in just a few days – and with people about to set off to Manchester for their Conference next week, David Cameron hasn't got long to work out what to do.
Caroline Flint is Labour's Shadow Energy and Climate Change Secretary
More from LabourList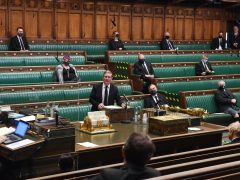 News
Labour leader Keir Starmer has completed his appointments to the main opposition party frontbench today, after announcing the…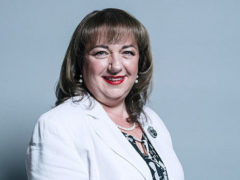 News
Sharon Hodgson has been appointed as Keir Starmer's new parliamentary private secretary, replacing Carolyn Harris who resigned from…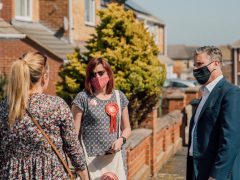 Comment
We have now all had a week to absorb some relatively sobering results from the local, regional and…