There are plenty of myths flying around today over what Ed Miliband's reshuffle is all about – so lets squash a few of them shall we?
1. This is a cull of the Blairites
This is the favoured myth of the Tories and the right wing media, and on one level it's possible to see why. When I first saw Twigg and Byrne leaving the Shadow Cabinet and Murphy being demoted I thought the same. But it's very hard to claim that Tristram Hunt, Gloria De Piero, Charlie Falconer and Douglas Alexander all rising in prominence doesn't constitute (for those who like these labels), a rise of the Blairites. Add in Caroline Flint and Ivan Lewis (to name a couple more who have been forced to wear this outdated label) and it's hardly a Blairite-free zone.
2. This is Len McCluskey's "dream team"
The follow up to the Blairite cull myth is that this is someone what the unions would have wanted. Specifically, some are trying to push that this is Len McCluskey's reshuffle. Hardly. McCluskey is no fan of Douglas Alexander, and he's now running the whole General Election campaign (alongside Spencer Livermore) – a consolidation of his power in the party. Meanwhile Michael Dugher – who has had a large but largely unnoticed spat with Unite recently – is now in the Shadow Cabinet office role, as well as retaining a big role in the General ELection campaign. A reshuffle with promotions for those two is hardly McCluskey's "dream team"
3. This is a lurch to the left
(See 1) – but also, when I see Vernon Coaker and Rachel Reeves getting promotions, I don't instinctively think Labour are going to be storming any winter palaces, do you?
4. Labour is about to u-turn on HS2
Maria Eagle being moved from Transport was disappointing for me as I think she was getting close to pushing for public ownership of the railways. However attempts to claim that swapping Eagle for Mary Creagh are somehow Labour turning their backs on HS2 are nonsense (even though I'd quite like to scrap HS2 actually) – as Creagh is MP for Wakefield which will benefit from HS2. It's unlikely she's going to be pushing for those new jobs in her constituency to disappear.
5. This reshuffle was all about merit
One thing I don't buy about this reshuffle – or, to be honest, any reshuffle – is that this was conducted entirely on merit and that the only aim was the put the best people in the best positions. Why wasn't Liz Kendall – attending the Shadow Cabinet but not yet in it – given the new role so many had tipped her for? Why isn't Stella Creasy in the Shadow Cabinet? And whilst there had been rumblings about Stephen Twigg and Liam Byrne not cutting the mustard for some time now, there are few who would suggest that Jim Murphy isn't up to being Shadow Defence Secretary. That one smells to me of a disagreement (not that anyone will admit that) – the only question is whether it was personal or political. Then again – perhaps the writing was on the wall when Murphy wasn't in the room consistently for Miliband's deliberations on Syria.
More from LabourList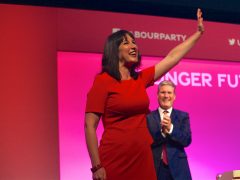 Comment
The Conservative leadership contest has shown the Tories' traditionally reckless and dishonest approach to the public finances. It…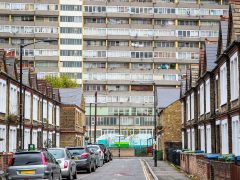 Comment
Whilst there has been much talk about the 'cost-of-living crisis' one of its key components, rent, has yet…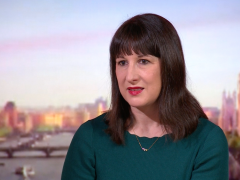 News
Rachel Reeves has warned that "people are worried sick about how they'll pay their bills and do their…