Yesterday some of David Cameron's MEPs voted with the BNP and against women's rights, shouting down and bullying women speakers during the vote.
Their behaviour was absolutely disgraceful – boorish Tory men shouting and heckling members who are discussing serious issues around women's right to choose. It's often been said Cameron's party has a "Woman Problem", and, though not yet at the level of the likes of Godfrey Bloom on the sexism scale, the conduct and voting records of his MEPs will only enhance that perception.
Four Tory MEPs voted with Nick Griffin and Right-wing extremists from across Europe to undermine a European Parliament report calling for action to improve sexual and reproductive health in the EU, opposing the original report's call for a rights-based approach to access to sexual and reproductive healthcare, free from discrimination.
Additionally, Conservative MEPs, alongside UKIP and even Lib Dem MEPs were instrumental in referring the report back to committee, obstructing the report from making further progress through the Parliament.
The report strongly emphasises a real and urgent need for quality healthcare services, removing all barriers to allow access to quality, affordable, acceptable and accessible sexual and reproductive health services, and prenatal and maternal health care services, including voluntary family planning, access to contraception and safe abortion, and youth-friendly services.
It also calls for action to combat the gender discrimination that leads to sex-selective and involuntary abortions, forced sterilisation and sexual violence, as well as ensuring the provision of prenatal and maternal healthcare supplies, HIV prevention, treatment, care and support without discrimination.
The report calls on delegations to work with national governments to build on and implement policies that focus on fostering the value of women and girls in society, in order to fight gender inequality, discrimination against women and girls, and the underlying factors that lead to prenatal sex-selection, female infanticide and the abortion of female foetuses, as well as early forced marriage and female genital mutilation.
All these sensible, obvious measures were opposed by some of David Cameron's hardliners, with even more Tory, UKIP and Lib Dem MEPs blocking further progress of the report through Parliament.
Yesterday's vote is deeply regrettable. On several occasions, the European Parliament has recognised the right for everyone to make their own informed and responsible choices on their sexual and reproductive life.
The draft resolution was approved by the European Parliament Women's Rights and Gender Equality committee with a strong majority – 17 votes in favour, 7 abstentions and 7 against. By not respecting the outcome of the committee vote, the forces of conservatism have set women's rights back decades.
Labour will stand firm to protect women's rights to be in control of their own bodies, make their own choices and have access to quality health services, wherever they're from.
Giving women and girls the freedoms to take decisions about their sexual and reproductive life, including whether and when to bear children, creates opportunities to progress in education and employment, which contributes to gender equality and poverty reduction.
Thousands of women have died trying to terminate pregnancies in countries where abortion is prohibited. Any move to return to such times is unthinkable. Every woman, everywhere, should have the right to make her own choices over her sexual and reproductive rights.
Mary Honeyball is Labour's European spokesperson for women's rights, and a Labour MEP for London
More from LabourList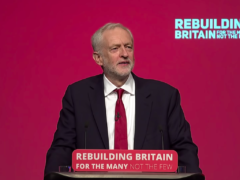 News
In a fresh effort to tackle antisemitism within Labour, Jeremy Corbyn will put forward a "new way of…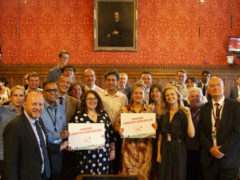 News
Ed Miliband chaired the parliamentary launch of Labour for a Green New Deal this afternoon, which saw a…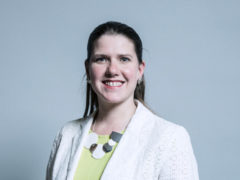 News
Jo Swinson, MP for East Dunbartonshire, has been elected as the new leader of the Liberal Democrats today…