In April, David Cameron made two big decisions.
First, he cut taxes for millionaires.
Secondly, he put up council taxes for those on the lowest incomes.
Margaret Thatcher's Poll Tax, which arguably ended her premiership, was utterly regressive. It forced the poor, the disabled, carers, widows and others to pay taxes they simply could not afford. David Cameron and Eric Pickles have repeated this mistake. They cut the support given to councils to help reduce council tax liability for their least well-off residents and ordered councils to introduce new schemes. 2.7 million people on the lowest incomes were hit in April, including hundreds of thousands of disabled people, carers, veterans and war widows, alongside those who work but whose income is so low they need help.
This morning I released the results of our Freedom of Information request to 112 councils which shows that 156,000 of their residents affected by these changes have now been summonsed to court for non-payment. The total summonsed across England is likely to be much higher. Very many of them will not have paid simply because they are unable to do so. With food and energy prices rising – look at the latest increase announced this week – people are really struggling. The Citizens Advice Bureaux said today that they are seeing families who are being forced to choose between staying on the right side of the law and feeding themselves.
It is, quite simply, unfair.
David Cameron said he was freezing council taxes; in fact, he's increased them for the poorest. Nick Clegg said he was taking the poorest out of tax; in fact, he's put up their council tax.
And it's not just Labour that are saying it. Sir Merrick Cockell – the Tory Leader of the LGA – has said that "the very lowest paid are going to be in a very difficult place" –  and Lord Jenkin, the architect of the Poll Tax, warned David Cameron that what he was doing would recreate the problems of the past.
But David Cameron didn't listen. He has ploughed on with his cut in the top rate of tax for those on the highest incomes and a council tax increase for those on the lowest incomes. It tells you everything you need to know about whose side he is on.
Hilary Benn is Shadow Secretary of State for Communities and Local Government
More from LabourList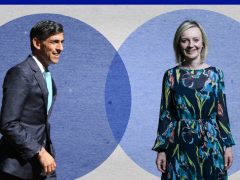 Comment
Rishi Sunak and Liz Truss have now gone head to head in six hustings with Tory members in…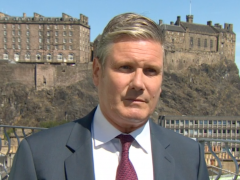 News
Keir Starmer has said that he will set out a "comprehensive set of proposals" to combat the cost-of-living…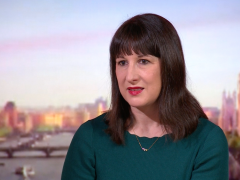 News
Rachel Reeves has urged the Tory leadership candidates to "stop playing to the gallery" and come up with…