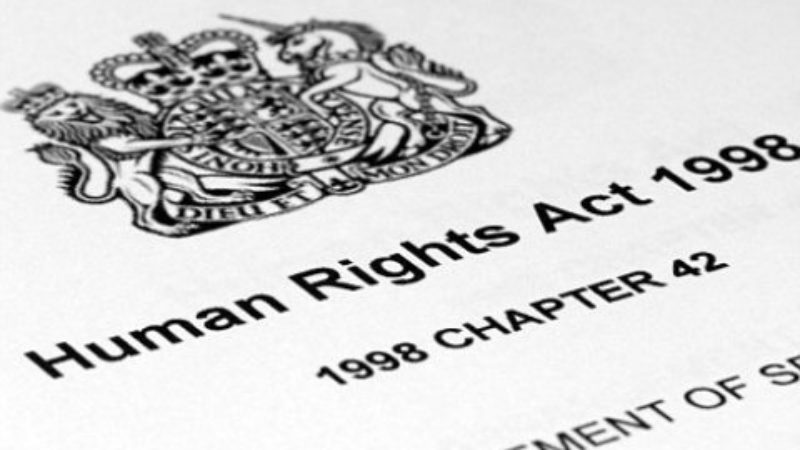 In August a group of Labour activists used Labour List to announce that they were setting up the Labour Campaign for Human Rights. As shadow minister for Human Rights in Labour's Foreign Affairs team, I welcomed this move, and I am pleased to be speaking at their launch event tonight in Parliament.
Some of the issues they have highlighted are domestic, and as such are the responsibility of the shadow Justice team, under Sadiq Khan, who will also be speaking at the launch. But in advance of tonight's meeting I wanted to set out a few of the priorities I see on the international front.
LGBT rights. In the UK this year we celebrated yet another step towards true equality, with the Same Sex Marriage Bill becoming law, but in many other countries it is a very different story.  It is not simply a case of some countries not yet having advanced the debate on equality as far as us. Some are not even standing still; they are heading backwards. Russia is one such country, with the introduction of legislation against "propaganda of non-traditional sexual relations" to minors, which led to Stephen Fry and others calling for a boycott of the Sochi Winter Olympics. Homosexuality is still illegal in 76 countries, and carries the death penalty in some, including Iran, Saudi Arabia, and Yemen.  Uganda, Ethiopia and Nigeria are debating making their laws more draconian and the Gambian President told the UN last month that gays 'want to end human existence'. I am pleased that LGBT Labour is campaigning on these issues. Other groups such as the Kaleidoscope Trust are doing excellent work too. I hope LCHR will join them.
Religion. Protecting the right to freedom of religion and belief (including the right to be of no faith) is an important cornerstone of human rights, protected by Article 18 of the Universal Declaration. Concerns have been raised about the persecution of Christians in Pakistan, Syria and Iran (and the Baha'is and Zoroastrians in Iran too); attacks on Coptic Christians and churches in Egypt; the plight of the Rohingya Muslims in Burma; and the freedom of Falun Gong practitioners in China, to name just a few examples.
Business and Human Rights. The Government launched its Action Plan on Business and Human Rights in September, a joint effort by the Foreign Office and the Department for Business Innovation and Skills. It is meant to reflect the Foreign Office's pledge of a foreign policy that "will always have consistent support for human rights and poverty reduction at its irreducible core". Many however think that the Prime Minister's declaration, that the UK will always "place our commercial interest at the heart of our foreign policy" is closer to the mark. This Government's desire to promote overseas trade means that human rights concerns risk being too often ignored. There is also concern that the impact on climate change and on sustainable development, which benefits local people as well as businesses and governments, is no longer being given serious consideration.
Women. At this year's Labour Conference Amnesty and the Fabians Women's Network jointly hosted an excellent fringe event on Women's Rights and Foreign Policy. In my contribution I highlighted some of the abuses faced by women around the world. The 15 year old girl in the Maldives, raped repeatedly by her stepfather and his friends, who was sentenced to 100 lashes by the court for pre-marital sex. The gang rape of a 23 year old on a bus in Delhi, who died of her horrific wounds. The 16 year old in Morocco who committed suicide after being forced to marry the man who raped her. Although this is a grim list, there are positive signs that things are changing and can be changed. The girl in the Maldives was eventually pardoned. There were protests on the streets of India calling for justice after the gang rape victim died whereas often before such cases were swept under the carpet. And in Morocco the law has now been changed so that a rapist cannot escape justice by marrying his victim. But there is still much more to be done to tackle gender-based violence and to protect women.
Freedom of expression and democracy. Around the world too many people are imprisoned, or their lives are in danger, simply because they dared to speak their minds. The case of Pussy Riot in Russia attracted international attention and continues to do so, but there are many more artists, bloggers, journalists, human rights defenders, lawyers and activists who have been punished for speaking out against injustice, and who, despite the excellent work of organisations like Amnesty and Human Rights Watch, we rarely hear about. Nor can we forget how many people are waiting for the right to vote in free and fair elections, for respect for the rule of law, and for freedom from torture or cruel and inhumane punishment. These are all issues that should always inform our relationships with other countries.
There are many other issues I could mention: the abolition of the death penalty; children's rights, including child prisoners, the use of child labour, and child soldiers; labour rights, land rights and the right to form a trade union; and many more. Across the Labour movement there are activists who have devoted their time to campaigning on these issues, from those who for decades supported the struggle against apartheid, to those who took part in One Billion Rising last year. I hope LCHR will play a key role in encouraging more Labour Party members to join the fight.
Kerry McCarthy is Shadow minister for Human Rights in Labour's Foreign Affairs team
More from LabourList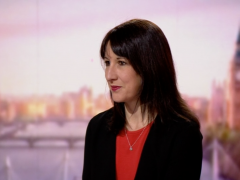 Video
Andrew Marr Show Rachel Reeves, the Shadow Chancellor of the Duchy of Lancaster who leads on Tory cronyism…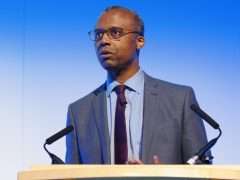 Comment
No matter your race, ethnicity or background, we all deserve fair treatment for the effort we put in.…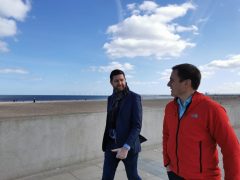 Comment
The elections coming up on May 6th are the biggest our country has seen outside a general election…