There can be no doubt that those on the lowest incomes have seen their living standards plummet. Jobseekers Allowance claimants saw their incomes increase by just 70p this year.
70p cannot possibly make a significant difference to living standards, even if jobseekers were currently able to afford food and clothes: an inflation rate of over 5% means that food alone would cause extra hardship.
Food banks, anyone?
But the poorest claimants are suffering from more than just inadequate Jobseekers Allowance: they are being forced to pay a Council Tax contribution for the first time – generally over £2 a week; they face huge increases in water rates above the rate of inflation – and that's before we start talking about energy bills.
But it is not just claimants who are seeing their living standards fall. When I surveyed women in my constituency recently, almost everyone had a tale to tell about rising bills and frozen wages. Travel, childcare, food, fuel and of course, housing are all so much more expensive than they were last year, whilst overtime has become harder to get and wages are static.
Islington is a good example of an area where rents are rocketing and house-buying is out of the reach of all but a few.
During PMQs this week, I asked the Prime Minister about one type of "affordable" housing: shared ownership. I have been concerned for some time that shared ownership homes in my constituency were out of the reach of teachers, nurses and firefighters, but we now have a number of shared ownership properties valued at over half a million pounds – and one on offer today at £720,000!
This "affordable" property would cost you over £2,400 a month. Not surprisingly, David Cameron ducked the question entirely, and started wittering on about other schemes.
In the context of central London and probably a lot of the South East these days, affordable housing is what we used to call social rented housing. Now the Government's bright idea is that social renters can afford to pay 80% of market rent – and some Housing Associations are obliging by charging over £200 a week for new lets of one-bedroom flats.
The Mayor must put an end to this – but so far he has failed to respond in any sensible way to pressure from Islington Council and other Councils.
Of course a real Living Wage would be a step in the right direction, but we also need to take action on the cost of rent in the public and private sector and the cost of household energy, which are all currently spiralling out of control.
So many people are struggling at the moment, and that's why I'll be speaking at the first policy conference held by the Centre for Labour and Social Studies tomorrow – where one of the key themes will be the living standards crisis faced by ordinary people.
More from LabourList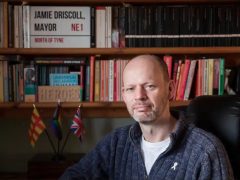 News
The Labour mayor for the North of Tyne region Jamie Driscoll has been blocked by the party from…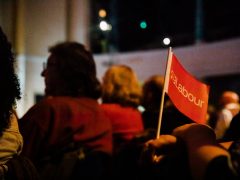 News
Labour Party membership has fallen by almost 170,000 since 2018 and by approximately 19,000 since last summer, despite…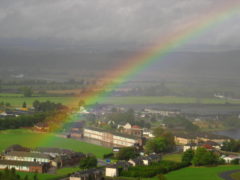 Daily email
Good morning. Parliamentary recess continues, so we thought we'd turn our attention to an under-reported story following the…