Earlier this week, the Home Secretary published a draft bill that aims to strengthen the UK's response. Yet while the objectives of the bill are commendable, the narrow way it has been framed means that it fails to address the real reasons that prosecutions are so low.
In January this year IPPR published a report on the experiences of 40 people who had been trafficked to the UK. What they shared with us was truly alarming: many of the interviewees had been (wrongly) detained and imprisoned for offenses they had been forced to commit by their trafficker. Yet at the time of research, none of their perpetrators had faced charges.
The bill aims to do two things – introduce oversight to policy making and target perpetrators. The oversight components are strong. The appointment of a commissioner to support policy development and hold agencies to account in is a major step forward.
The main thrust of the bill is to prosecute offenders and prevent them from offending again. Some of its proposed changes will help this. For example, the introduction of trafficking prevention orders will enable law enforcement to control repeat offenders after they have been prosecuted for trafficking. However, the real problem is not the lack of tough punishments – but the lack of prosecutions in the first place. In order to increase these, three things need to change.
First, in order to increase prosecutions – the police need to receive more reports of trafficking. Our research identified that this was particularly because people were afraid to report to the authorities. However the system does not acknowledge this at all. People trafficked from the EU report their experiences to trained police. Those from outside of the EU are treated differently and required to report their experiences to immigration authorities, often in hostile circumstances. In order to prosecute more traffickers, the UK needs to ensure that all trafficked people are able to report their experiences following best practice.
Second, in order to pursue prosecutions, the police need to be able to collect evidence. This requires secure protection for victims and witnesses: following years of hostile treatment by the authorities and fearful that they would be returned to a region where their traffickers operated with impunity many of our research participants were unsure about engaging with the police. Children are particularly fearful of disobeying their trafficker. The bill does not improve this. In other European countries trafficked children are assigned a guardian to support them through the process of rebuilding their lives. In Italy, trafficked people who participate in prosecutions are provided with longer term support. Introducing similar measures would help to keep people safe and could also increase the number of prosecutions.
Finally, although the bill streamlines an area of messy legislation around slavery, the bill does not target all perpetrators of exploitation. Slavery and trafficking crimes have high thresholds. People who exploit workers through not paying the minimum wage or applying unreasonable terms and conditions are unlikely to be affected by these changes. This is particularly troubling at a time when safeguards for vulnerable workers are being reduced. Using the bill to increase the penalty for not paying the minimum wage or changing the terms of domestic workers visas so that workers could change employers would go further to clamp down on exploitation and modern slavery in the UK.
Addressing such a complex and hidden issue is hard and the bill has many strong points. But even its narrow objectives will be missed if it is passed in its current state.  Labour should throw their weight behind the aims of the bill. But in order to ensure that these aims can be achieved – they must continue to push to amend it.
Jenny Pennington is a Researcher at IPPR
More from LabourList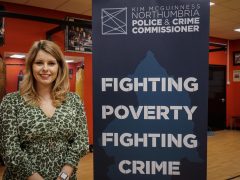 Comment
A sad truth that we all must accept: the best time to eradicate poverty is always a generation…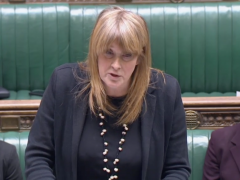 News
Labour's Sarah Jones has described a government statement on the Metropolitan Police as "incredibly weak" after the force…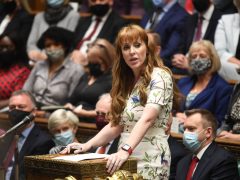 Comment
It was the turn of Angela Rayner and Dominic Raab to face off at the despatch box this…