Digital Government without digital inclusion will be a return to a late 18th Century model of democracy within a narrow elite.
The digital divide is growing, this Government's abandonment of Labour's Universal Broadband pledge, mishandling of Broadband rollout, and imposition of digital by default as a cost cutting rather than service improvement programme, together with growing economic inequality, the cost of living crisis  and the rise of Big Data and Cloud mean there is a real risk of a large disenfranchised and disempowered underclass developing whilst the privileged enjoy greater freedom and transparency.
And we have no vision for digital Britain – the report that we delivered in the last year of our Government, Digital Britain, has yet to be superseded.
Labour has traditionally been technology friendly, from inventing the phrase 'the white heat of technology' fifty years ago to Tony Blair's promise of digital Government by 2005 and the 2003 Communications Act which set out comprehensive vision and policies for a converged communications sector, something this Government has so comprehensively failed to do.
But we did face real challenges in ICT procurement and project management. Particularly in a centralised, integrated service delivery/customer management approach.
It is worth observing that the private sector is not immune to such challenges too.
And, as the private sector can testify, the solution is not to be found  simply by  trashing your predecessors.
That is not digital leadership.
So what is? What is Labour's vision of Digital Government?
Well five years on the opportunities will be different and the lessons learnt but the Tories cost stripping approach will not realise the democratising potential.
Labour has historically championed the many against the few, technology has the power to entrench existing power relationships  or redress them.
I believe that we are not even beginning to reap the positive benefits of the way in which technology can change our public services.
The internet and big data should lead to more direct, horizontal as opposed to vertical, relationships that enable individuals to redress the balance of power with governments, big companies and institutions.
In Newcastle we have just finished piloting Chain Reaction, an adult social care  programme in which personal budgets are used not for individualised day care but shared activities – like a trip to the cinema – co-producing care based on sharing preferences and capabilities.
There are so many areas in which service users can harness their own data to help define and improve their service.
Right now, though, most people are experiencing what I call digital discomfort—about the security services knowing who we are calling, Amazon telling us what we should be buying, our children being exposed to online porn, Google recording our every move, or simply the onslaught of spam. Among far too many of my constituents, fear or indifference outstrips understanding of the opportunities.
80% of government interactions with the public take place with the bottom 25% of society but only 15% of people living in deprived areas have used a government online service or website in the last year, compared to 55% nationally.
Technology can be a powerful tool and reshape how government and citizens interact with each other.
But it cannot be imposed.
And whilst we need digital evangelists they must not see themselves as missionaries colonising the ignorant.
Whatever the question, technology is never the answer – on its own.
Technology only works in the context of the people and processes who work with it.
When it comes to technology there is definitely such a thing as society.
If we see digital as a way of stripping out costs and replacing people than we are doomed to failure – bad technology always costs more than good people.
If we see it as a way of simply shrinking the state then we leave the vulnerable more vulnerable.
We must see digital government as a way of empowering people – service users and public sector employees, citizens and consumers – and enabling cost reduction in the process.
We need to drive the power of digital out to the GP's waiting room, the housing office, the school.
But it cannot be simply pushed out, there needs to be pull as well.
And we need to make sure that the public sector and users  have the skills to be involved in that kind of co- design and shared procurement of the services people need.
A tall order.
But rather than addressing these challenges ad hoc and reactively we need to frame the relationship between the people and their data, Government and digital in our values.
Which is why Labour will be acting where this Government has so comprehensively failed, delivering a new vision of Britain's Digital Government within an updated version of our Digital Britain report to be published before the next election.
Already we have a number of digital policy development streams including the recently announced independent review on digital skills led by Maggie Philbin.
Digital Britain 2015 will be the product of Labour's engagement across departments with  businesses, consumers, academics and institutions to develop a long-term digital strategy that works for the many, not the few.
More from LabourList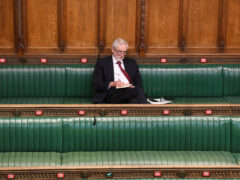 News
Keir Starmer will use Tuesday's meeting of Labour's ruling national executive committee to confirm that Jeremy Corbyn will…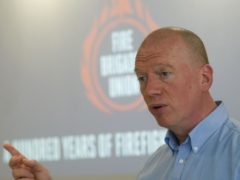 News
The Fire Brigades Union has called on the TUC to lead a "mass movement of non-compliance" with the…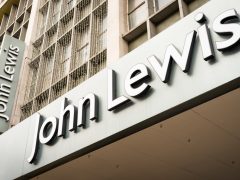 Comment
Nearly 100 years ago, the John Lewis Partnership was created after the founder's son, John Spedan Lewis, saw…