I've been the MP for Birmingham Ladywood for three and a half years. I grew up in the inner city of Birmingham and I live there still. I deal with 100s of desperate enquiries every week for my constituents. My immediate reaction on hearing about "Benefits Street" was that the name tells you the type of show you are getting, so why watch it and help the channel with its ratings.
But, like millions of other people, watch it I did. To say that I was shocked would be something of an understatement; not shocked by the fact that there's a street in my constituency where some people receive benefits; not shocked (disgusted yes) at the overt criminality of some of the "characters". But shocked that a programme purporting to be a "sympathetic, humane and objective portrayal of how people are coping with continuing austerity and cuts in benefits" could be so lacking in objectivity and indeed humanity.
Because the truth is this was not a programme that will add much to the current debate about welfare, how we get people back to work and tackle the rising social security bill. It was clear from the first few seconds of the first show that the producers were primarily interested in creating entertainment out of poverty. And apparently it has worked. Reaction has been heated. Residents say they were duped – which the programme makers deny. But whatever happened the channel got the ratings they were looking for (it's their most successful programme in more than a year apparently).
They started the show by saying that James Turner Street has 99 properties (more than 200 residents) and then went on to focus on the stories of 6 people, and used them (fairly or unfairly – we will never know) to cast aspersions on, label and smear the whole street.
Did they pick on vulnerable people? I don't know the personal histories of the people who have been featured so far – but it is disturbing to me to watch an individual say that he has been on diazepam since he was 16. When asked why by one of his friends, he said because "he had been messed around with as a kid". In the programme there was no attempt to react to what he had said – did he mean to make this disclosure?  If true, was he receiving help? A responsible documentary programme would take the issues and examine them, interrogate the assumptions we make about people, show us whether our prejudices about people are fair or unfair; whether they are accurate or inaccurate.
A responsible programme wouldn't make reality show entertainment out of two men going out on a thieving spree. Whatever the back stories of these two men, there is no excuse for their crimes; and it is completely unacceptable that Channel 4 gave airtime to two men showing how to use kitchen foil to steal jackets from a shop, and how to take tags off clothing without damaging it.
And by calling the programme Benefits Street, and telling the whole country that this is how people on this street live, what conclusion was the programme inviting people to make? – That everyone who lives on James Turner Street is a criminal, out on the rob and using the money they get to feed their drug and drink addictions? What about the rest of the road or the district or the city for that matter?
After three and a half years as the Member of Parliament for Ladywood, here is what I know. Poverty is complicated. Its causes; its impact. In my advice surgeries I meet people who are desperate; people on "out of work" benefits, people receiving "in work" benefits. I meet people who I think are taking without contributing. I meet people who channel their frustrations positively, and others who choose a destructive path. People who are desperate for a job, any job, and others who think they don't have to try. People who make it and others who don't.
If you were interested in making a programme about what life is really like for people who are on the bread line then I can promise you two things – it won't be entertaining and it won't be funny.
More from LabourList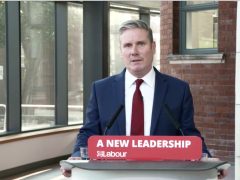 Comment
Below is the full text of Labour leader Keir Starmer's speech at Labour Connected from Doncaster. Thank you…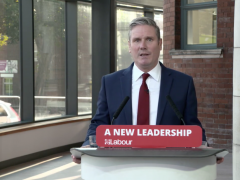 Daily email
New polling has found high levels of consensus among the British public on the economy. Clear majorities were…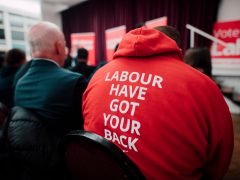 Comment
Values matter: what we and those around us hold dear is one of the biggest predictors of political…