It is easy to be cynical about the idea of Labour building new communities, as proposed by shadow housing minister Emma Reynolds a couple of weeks ago when she told the Town and Country Planning Association Labour would build  'a new generation of New Towns and Garden Cities'.
Labour's record is not a good one. Gordon Brown's government set the standard for failed ambitions. Campaigning for the leadership in 2007, Brown announced five new 'eco-towns'. By 2008, the proposed number of eco-towns had doubled. The fact that the number of actual eco-towns built fell somewhat short (from ten to zero) is mostly down to the global crash, and partly down to the strange and persistent disconnect between Gordon Brown's announcements and anything actually happening.
Yet the next Labour government will be faced with the pressing problem of lots of people and not enough homes in the places the people want to live. So ministers will need to come into office with a plan, and new garden cities should form the central part. There are lots of things that can be done quickly, not least freeing up land owned by government departments and the NHS, allowing councils to build council houses, and bringing unused buildings into use, for example flats above shops. But this merely eases some of the pressure. Emma Reynolds is right to be thinking big.
Garden cities emerged from the Arts and Crafts Movement at the tail-end of the Victorian era. The Arts and Crafts Movement, mostly associated with William Morris, was about utilising design, materials and methods of production as a weapon against the horror-show of Victorian capitalism. The free market had delivered misery, squalor, ugliness and deformity. Arts and Crafts was about liberating humans from the choked, filthy cities and the destructive factory system, and showing them everyday things can be beautiful and inspiring. Wallpaper could be revolutionary.
One such proponent of Arts and Crafts was Raymond Unwin. He joined Morris's Socialist League in Manchester and spoke on street corners. He was friends with Edward Carpenter and his gay commune in Sheffield. As a planner and architect, he helped build new garden cities and suburbs at New Earswick in York, at Letchworth, and at Hampstead Garden Suburb north of London. Letchworth was a socialist experiment in planning and design, and attracted socialists. It was in Letchworth that George Orwell, attending an ILP summer school, observed every 'fruit-juice drinker, nudist, sandal-wearer, sex-maniac, Quaker, 'Nature Cure' quack, pacifist, and feminist in England.'
The leading proponent of the Garden City movement was Ebenezer Howard, whose work can be seen at Welwyn Garden City, Stevenage, Milton Keynes, and even Walt Disney's Epcot in Florida. His Garden Cities Association is today known as the Town and Country Planning Association (to which Emma Reynolds gave her speech), and unless Wikipedia is having a laugh, his direct descendent is Una Stubbs. Thanks to men like Unwin and Howard, the post-war Attlee government launched 11 New Towns, and today 2.6 million people live in the communities build in that post-war spirit. There is a direct link between the utopian dreams of the Edwardian socialists, and the decent homes and communities that were built after the war.
The idea that communities can be self-sustaining, environmentally-balanced, pleasant to live in, and comprise decent homes and gardens for people without much money should not belong to history. It should at the centre of the next Labour government's house building programme, if we are to avoid the mistakes of faceless estates, soulless developments of executive homes, gated apartments for the rich or urban sprawl.
More from LabourList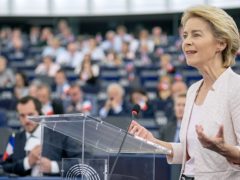 Comment
Given all the energy and words spent on Europe in both Britain and the Labour movement, it's often…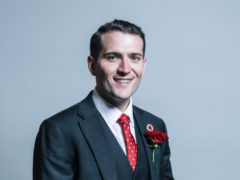 Comment
In the days after the 2016 vote, it was already clear that there was little agreement on how…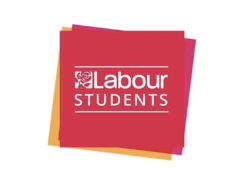 Comment
Growing up and seeing the devastation that Tory austerity was causing my community, I knew that I wanted…