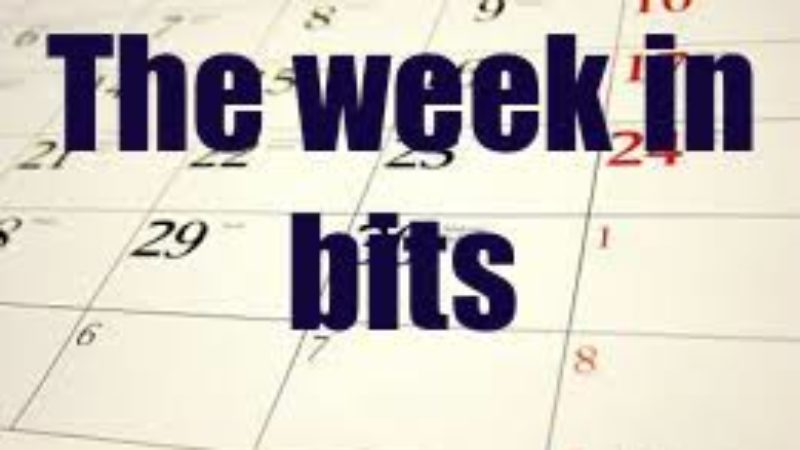 Oh friends, not these tones!
When Tory MPs were summoned for a meeting of the parliamentary party on Tuesday night, they were sure it could mean only one thing. The subject they love. Unhappily surprised, they sat through an entire five minute speech from David Cameron on the (yawn) economy without even a mention of that one topic that really gets them out of bed in the morning.
The only time the Prime Minister piqued any interest at all from his held-captive audience was while introducing his spin doctor, when the phrase "Now Craig Oliver, you're up" was misunderstood by the crowd.
Excitement reached fever pitch when, in an effort to distract the mob, Oliver proceeded to list the vowels in order of preference, foolishly forgetting that his first two favourites are "E" and "U". In the ruckus that immediately followed it was unclear whether the next thing he uttered, "O", was a brave attempt to carry on his list, or a quiet exclamation of realisation at the pandemonium he had inadvertently caused. In a moment of smart, lightning-quick thinking for which he is famed, Chief Whip Sir George Young (whose surname we can only assume is some sort of ironic in-joke) stuck on Beethoven's 'Ode to Joy' to drown out the manic screams and calm everybody down. But OH NO! Disaster strikes! Sir George Not-Actually-Young had forgotten that Beethoven's 'Ode to Joy' is the official anthem of a certain elephant-in-the-room shaped supranational body whose existence they were trying to ignore!
That's right folks, we're ready for the first instalment of what will almost certainly become a recurring section, it's…
TORIES IN CHAOS OVER EUROPE
Miserable speeches seem to follow George Osborne around like a bad smell the morning after the British Kebab Awards*. Only last week he was telling us to prepare for a further £25 billion worth of cuts (a number so incomprehensibly large we can't be entirely sure even exists – do numbers definitely go up that far? Can someone check?), while this week he was pouting sulkily in the direction of the European Union. The main thrust of his speech was that the EU should be stripped of all the good bits, or else. We can only hope these bad smells don't start to become Hard Truths.
This was the response to a letter signed by almost 100 Tory MPs (basically a third of them), in which they made absolutely clear to their party's leadership that they thought the EU was Pretty Bad, and You're Not Banging On About It Enough.
Yes, the Conservative Party lasted a phenomenal ELEVEN days into the new year before having to reset their "Days since falling out over Europe" sign to zero.
IDS tries to be Shia LeBeouf, comes over all Jim Davidson
In the chamber this week Iain Duncan Smith (Secretary of State for the Department of No Work or Pensions) called gay MP Chris Bryant a "pantomime dame", which is a jibe men give each other when someone's being too straight and blokey. Just in case anyone thought it might have homophobic connotations.
It turns out it wasn't even IDS's own dodgy joke, but one he stole off George Osborne in a Shia LeBeouf-esque bout of plagiarism. Thinking stealing off other people would make him cool because a Hollywood star was doing it, IDS carried on, declaring those who ATOS have decided are fit for work as having "a long walk to freedom (from state reliance)", describing cuts to child benefit as "one small step for man, one giant leap for the deficit reduction plan" and devising a plan for stealing off society's poorest with something called "the Bedroom Tax".
The rest of the bits
– Michael Fallon has been made Minister for Portsmouth. Vince Cable said of the appointment: "I'm the real Minister for Portsmouth".
– Miliband makes a move for the squeezed middle classes with his Promise of Britain. The Promise is likely to include quinoa in free school meals and a 20 month freeze on the price of Macintosh placemats.
– After all that, it seems last week's unexpected Ed Balls/Nick Clegg love-in was just a whirlwind romance as the Glib Dem leader announced that Labour "are single handedly responsible for the biggest collapse in our banking system in the postwar period". If only the bankers had had some say in how the banking system was run.
More from LabourList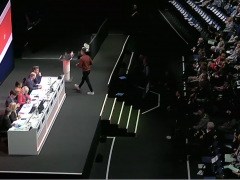 News
Labour passed a number of constitutional amendments, known as rule changes, at its party conference this year. We…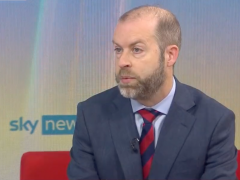 Video
Jonathan Reynolds has denounced the government's economic policy as "unsustainable, dangerous, reckless and a gamble with people's futures"…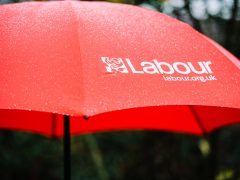 Daily email
YouGov published explosive findings last night. According to the pollster, Labour has a 33-point lead over the Conservatives – which…