The most positive aspect of an altogether very pleasing by-election result in Wythenshawe and Sale East was the way in which Labour dealt with the UKIP threat.
This was a by-election UKIP had been waiting for. After coming second in South Shields and Rotherham they really wanted another mainly white working class, northern Labour seat to fight. The idea was to prove that their anti-politics message could as easily win over angry voters in Labour heartlands as in the parts of the Tory South where they had already made a breakthrough. They threw the kitchen sink at it in terms of resources, deliberately targeted their message at traditionally Labour voters, and viciously attacked Labour.
Labour learned the lessons of other contests though and fought back hard with specifically anti-UKIP messaging. This ensured that whilst UKIP mobilised an anti-Labour tactical vote, it didn't make inroads into the Labour vote itself. The appointment of Toby Perkins MP as the political lead on the campaign was an important one as he knows how to combat these kinds of non-Tory threats to Labour in our core areas, having won back Chesterfield from the Lib Dems.
Labour hasn't always been so good at reacting to non-Tory threats. Historically in by-elections we have had a very mixed record. Sometimes, as in the campaigns Tom Watson ran in Birmingham Hodge Hill and Hartlepool, we have been sensible and attacked the emerging non-Tory threat to us hard, and held the seat. Other times, such as in Bradford West with Respect, we have tried to ignore the threat and wish it away, and got soundly beaten for our complacency. On polling day in Bradford, we were issued with Get Out the Vote leaflets that completely ignored the obvious threat from Galloway (his posters and campaign buses were everywhere) and instead attempted, absurdly, to say to the electorate that it was a two-horse race with the Tories. Going back further, Brent East is another example of a by-election lost because we did not directly take on the emerging threat from the Lib Dems.
The "let's ignore everyone except the Tories" syndrome is also evident in General Elections. At every contest since 1992 MPs and activists have pleaded with HQ to attack the Lib Dems as well as the Tories. And every time they have been ignored. The national party has decided, either through lack of imagination or through a cynical preparedness to lend votes to the Lib Dems (to help their contests against the Tories even at the expense of losing a smaller number of Labour seats to them and depressing our national vote share), not to lay a finger on them. The Lib Dems duly thanked us for our forbearance and acquiescence in tactical voting by forming a coalition with the Tories.
There is a sad pattern that it has usually been left to grassroots activists to develop effective campaigning messaging and responses to deal with non-Tory threats, whether that's the Lib Dems, the Greens, UKIP, the BNP, Respect, the SNP or Plaid Cymru. Quite often that work has been initiated by John Spellar MP, who has personally set up email networks including "Liberal Demolition" and equivalents for the Greens and UKIP which have monitored the worst excesses of these parties and circulated best practice in terms of leaflets and other material attacking them. It's ridiculous that an individual MP has had to do this when it should be a function of the party nationally. Similarly seminars at party conference about how to take on the Greens have been organised not by the Labour Party itself but by Progress, with funding from council Labour Groups in areas with a Green challenge.
Now that we have proven in Wythenshawe that Labour can see off UKIP, it is vital that the materials and messaging from the by-election are made available to every CLP, that anti-UKIP template leaflets and direct mail are circulated, and that every CLP is taught how to use the demographic data on the Contact.Creator computer system to identify which types of voters this messaging needs to be targeted at. This need to be done now, because we are only weeks away from European Elections, which are UKIP's best opportunity of a major breakthrough.
We need to have a national anti-UKIP message supported by targeted materials on the ground to ensure that any UKIP surge is at the expense of the Tories not Labour.
In an era of multi-party politics it is just no good us pretending it is still the 1950s and that voters face a binary choice between Labour and the Tories. We are still churning out leaflets that don't even mention the Lib Dems being in the coalition, when that is the single transformative fact that has given us the votes that constitute our poll lead.
We need to be able to fight on every front to maximise our vote, giving people positive reasons to vote Labour but also targeted messages giving voters who are susceptible to the appeal of any of the other parties reasons not to vote for them. Wythenshawe showed we can do that in one seat – now we need to do it in 632 seats.
More from LabourList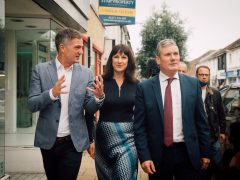 News
Keir Starmer has called on the public to support small businesses by shopping locally and stressed the importance…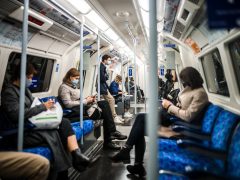 Comment
He may have once been the mayor of London, he even represents a London constituency, but Boris Johnson…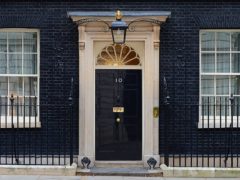 News
Labour MP Barry Gardiner has written to the Metropolitan Police commissioner urging her to investigate reports that Christmas…