Special conference is now just a matter of hours away, and Ed Miliband will be expecting his proposed party reforms to pass comfortably. That doesn't mean he doesn't want to appeal to delegates to back him, and sell the package to the public more widely. Below is an extract of the speech Miliband will give to delegates – it's anticipated there'll be a second speech after the debate tomorrow too:
"Today I ask you to seize the chance to change our Party so that together we can change the country. 
More and more people are turned off from politics. It increasingly feels like a match being played while the stands are emptying. We won't turn that round by saying we're right and they're wrong. We won't do it by singing the old songs even louder. If we do we'll find ourselves shouting in an empty stadium. 
That's why today we are debating much more than our internal party structures. We're debating something far bigger: how do we get people back into our politics? Think about the people you meet in your daily lives. Let's not fall for the myth that they don't care. They do. They are just turned off political parties.
We have to have the courage to change. There are thousands of working people, affiliated to our Party, in your constituency. But at the moment you have no way of reaching them. Home helps who look after the elderly, and worry about their own mums and dads. Classroom assistants who teach our sons and daughters, and have high hopes for their own kids. Construction workers who build the homes we live in, but worry about whether they can afford a home of their own. People who keep our shops open morning, noon and night, but are at the sharp end of the cost-of-living crisis. And the porters, nurses and all the health service workers who support the pride of Britain: our National Health Service. 
These are the working people affiliated to our party. But too often affiliated in name only. And think of all the other people, not in trade unions, whose voices we also need to hear: low-paid workers whose boss won't recognise a union, small-business owners struggling to get a loan from the bank, stay-at-home mums who ask whether anyone is going to speak up for them.
I don't want to break the link with working people. I want to hear the voices of working people louder than ever before.  But in the 21st century, not everyone wants to be a member of a political party. And you shouldn't have to pay £45 to have a voice in the Labour Party. That's why I want to bring in the 100,000s of people who are supporters of our Party. And make them part of what we do.
Only Labour can be the party that fights for every person, from every walk of life, from every part of the United Kingdom: North and South, young and old, women and men. Only Labour can be a truly One Nation Party. 
And today, we won't just be voting to open our doors. We'll be voting for the biggest transfer of power in the history of our Party to our members and supporters. Today, in leadership elections, an MP's vote is worth 1,000 times more than each Party member's.
Twenty-one years ago John Smith set out on the journey of One Member, One Vote. Today we can complete that journey.
Let's make ourselves the party of equality. Not just in the policies we propose, but in the politics we practice. 
And we can bring people in if we make them part of campaigns that change their communities. Keir Hardie used to call our Party a movement. Think about that word. It's movements that change things.
Let's invite people in and show what we can do together. Campaigning to stop the payday lenders ruining people's lives, campaigning for and winning a living wage across our country. campaigning to freeze that energy bill, and in the next 200 days, campaigning and winning the fight to keep Scotland as part of the United Kingdom.
It has always been movements and people that change countries and change our world. If I am elected as Prime Minister I want to change this country, but I can only do it with a movement behind me, supporting what we do and shaping our policy.
Today if you vote for these reforms you will be voting for Labour to be a movement again. Arguing our case house by house, village by village, town by town. But movements are only as strong as the people within them. The depth, the diversity, the reach of a movement is the true measure of its strength and its ability to make change.
That's why we have to change, that's why we have to bring people in. Today, let's vote to change our Party. Let's build a movement. So that tomorrow, we can change our country."
More from LabourList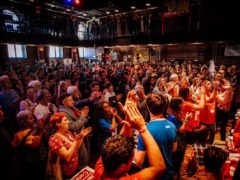 News
Sam Tarry has warned that Keir Starmer is in danger of "driving a wedge" between the party and…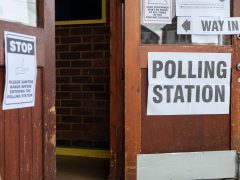 Comment
There are an increasing number of voices on the left and the fringes of British politics advocating for…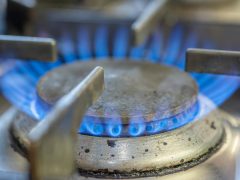 News
The vast majority of the public back Labour's plan to freeze energy bills until April 2023, a poll…