For those of you that don't know me, I'm the candidate standing in Sheffield Hallam, against Nick Clegg. I was born in Jessop's Hospital. I grew up on Southgrove Rd and went to Porter Croft, Dobcroft, then Silverdale Schools. As a boy, I played football for Millhouses Juniors and I now live near Hunters Bar.
If you don't know any of those places other than through an Arctic Monkeys lyric, then quite frankly, with the utmost respect, you're not my immediate priority.
I put myself forward as Labour's candidate here because this is my home and my community, and like so many people I have been frustrated and let down by Nick Clegg's policy shifts since the election of 2010.
The charge sheet is familiar and well worn; raising tuition fees, cutting the top rate of tax, introducing the gagging law and privatising the NHS, all undertaken despite previous commitments to the contrary. Better remembered within the local community is his decision to scrap the Forgemasters loan, robbing us of a promising nuclear supply chain. Nick Clegg's support for a £175 million cut to South Yorkshire's EU allocation – a decision that was recently found to be unlawful by the High Court in Leeds – is now being raised on the doorstep with increasing regularity.
I mention these issues because these are the issues that are raised with me. They are therefore also the reasons that Nick Clegg is vulnerable in Sheffield Hallam and why not just the national party, but people nationally, are taking more of an interest in this seat.
It's certainly important that we do not forget Nick Clegg's role in enthusiastically facilitating the Tory Party's attacks on the NHS, local government and education. I'm also pleased that we are campaigning across the country for an outright majority that would allow us to start to heal some of the social and economic damage carried out with Lib Dem consent.
It was always inevitable that there would be interest in targeting Nick Clegg, but he is only under threat of losing his seat because local people – my friends, neighbours and colleagues – have been so badly let down. Like so many people across the country, we simply won't trust him again. The difference is that people in Sheffield Hallam can personally hold him to account.
We do not underestimate the task. Nick Clegg has a margin of 19,000 votes over Labour and Deputy Prime Minister's do not traditionally lose their seats. He has all the advantages. However, an 18.6% swing would see us take this seat. That's 13% of the electorate switching their vote in a seat where 12% of the population are higher or further education students. Lord Ashcroft's polling in late 2010 put Labour on 31% to Clegg's 33%. Is it probable we'll win here? No, certainly not, but it's certainly possible. If you don't want to see Nick Clegg in power after 2015 then join us; we'll take all the help we can get, but the only people who can take the decision to remove Nick Clegg from his seat in Westminster are the people who live here.
Oliver Coppard is Labour's PPC for Sheffield Hallam
More from LabourList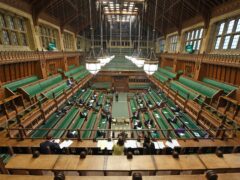 News
An amendment to the domestic abuse bill that would have introduced a register of serial perpetrators has been…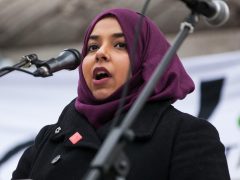 Comment
The 'no recourse to public funds' condition imposed on those subject to immigration control means that migrant victims…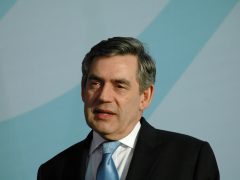 News
Gordon Brown has joined more than 170 other former heads of state and government and Nobel laureates in…