In a heavily trailled speech Jon Cruddas will endorse the broad direction of a new report from the IPPR that argues for five year spending settlements for local authorities and a more 'relational' approach to public services.
Giving more power to local authorities is not the same as giving power to the people. It might help but it won't be enough.
Increasing the power of people who are currently marginalised means placing empowerment at the centre of Labour's economic policy as well it's approach to reforming the public sector.
Without an economic policy to match, Cruddas' ideas risk being little more than a "post-materialist politics of pubs, patriotism and parks".
This first step would be to spell out a credible plan for securing full employment. This is the single best way to improve the power of people on low and middle incomes. It's amazing the changes that can take place when your company needs you as much as you need your job.
A plan for full employment should be linked with new ways of making sure that all workers are involved in the decision making processes of their companies (more ideas on so-call 'Workplace democracy' can be found here). This cannot start and end with trade unions.
After years of declining union membership in the private sector and managerialism in local government, simply freeing up councils and trade unions will not necessarily, by itself, translate to more power to the people.
Trade unions can be excellent vehicles for empowering people on low and middle incomes in their workplaces but they are noticeably absent from many sectors of the economy. Similarly, strong local Labour party branches can support people on low and middle incomes to have a say over the operation of councils, but many branches struggle to attract members in sizeable numbers.
That's why the Labour party should continue to train and support more community organisers and continue to reform the party to make it more attractive and accessible. It's also why a new Labour government should ensure that the successor to the Union Modernisation Fund supports trade unions to become more relevant to people working in sectors such as retail, food preparation and hospitality.
Mark is right to note that opposition parties always seem to promise to give away power and governments never quite find time to live up to these promises. He's also right that the failure of the Tories' 'Big Society' has discredited the idea of 'localism' for many. That is why Labour needs to develop practical ideas for how to empower people on low and middle incomes that are not just right but also credible.
More from LabourList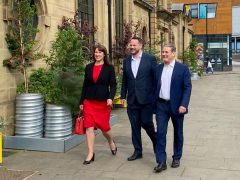 News
Keir Starmer has told LabourList that the candidate selection process in Wakefield was "handled well" following accusations from…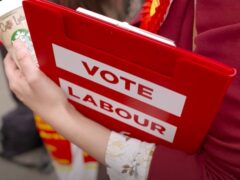 News
National executive committee (NEC) members are set to agree measures to deal with local Labour groups that have…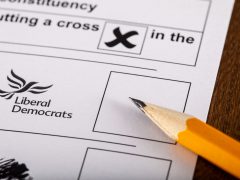 News
Keir Starmer has denied telling Labour frontbenchers not to campaign in the Tiverton and Honiton by-election following claims…