Sunderland's ask of any new government is simple: help us to develop our own solutions to meet our own city's needs.
In doing so, what is required is a new constitutional settlement. A new strategic agreement between central and local government that moves beyond a conditional and incremental approach to devolution whereby freedoms and flexibilities are granted to us on a time limited basis. Instead, the time has surely come to mainstream autonomy.
This requires a break away from the thinking that because of a few examples of poorly performing local authorities that this undermines the case for real devolution and real local democratic control. Instead, empowered and effective civic leadership should be recognised for what it is – key to the regeneration and sustainability of cities like our own.
A new way of thinking must recognise that local decision making enhances democracy, participation and engagement and makes for more efficient and effective decision making on local need. We need less standardisation and central control and more postcode difference – a recognition that localities are different and different needs and priorities and local conditions mean that solutions to challenges can and should be different.
As part of a new constitutional settlement, a new financial settlement is also necessary. One with the recognition that re-balancing the economy and creating the conditions for all places – particularly cities and conurbations to optimise growth – requires a new financial settlement that carries local determination and local accountability.
The benefits of devolution and stimulated economic growth for both central government and local authorities and places are clear and have been evidenced in elsewhere. Freed from central government control, with greater powers to raise and spend money locally, and design services specifically for their areas, city authorities can rebalance the economy and reduce demand on public services.
We recognise that in pursuing devolution in Britain, it needs to be a phased approach with time for both cities and government to assess impacts and see the evidence of the benefits throughout the process.  But it should be relentless and without time limits that take us backwards to the former state of affairs.
Paul Watson is the Leader of Sunderland City Council
Today is "Cities Day" on LabourList in association with centre for Cities. Ahead of the General Election, Centre for Cities is asking all parties to Think Cities. To read, listen and watch contributions from some of the UK's leading city thinkers, politicians and practitioners visit www.thinkcities.org.uk
More from LabourList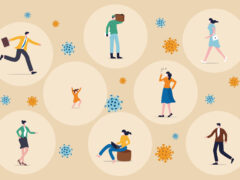 Comment
Labour councils and councillors across the country are doing all they can to focus on protecting their communities…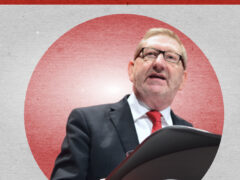 Comment
When I described the Chancellor's package of measures to support millions of UK workers to fend of economic…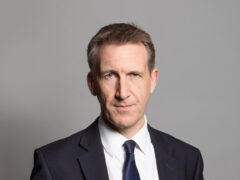 Comment
In the space of a fortnight, social, economic and political life in the UK has become unrecognisable. Our…