Last week the Chief Executive of the Electoral Commission addressed the Annual Conference of the Association of Electoral Administrators in Blackpool. All good people, but all now involved in creating a dangerous culture of complacency over the introduction of Individual Electoral Registration.
Voter registration is not an issue to set the public pulse racing but it is at core of our democratic process – and also on how we provide representative juries for our legal system. For most of the last century we have coped with household registration where a self-designated 'Head of Household' completed the registration forms for everyone resident and eligible to vote. Changing social values and some small but well documented cases of electoral fraud generated a case for individual registration. Championed by the Electoral Commission since 2003 it was eventually passed into legislation by Harriet Harman in one of the last acts of the Labour Government.
Individual Electoral Registration may or may not be a good thing but the way that this and the previous Labour government have proceeded to prepare for its introduction has been little short of disastrous. In the short term the onus has been put on cash-strapped local councils to implement the change. A number have risen to the occasion. Lambeth Council have invested a massive amount of time and money (probably in excess of £250,000) to make sure their electoral register was as accurate as possible for the forthcoming set of local and national elections. But they are an honourable exception and most councils will muddle through on reduced budgets and business as usual.
Talk to the Cabinet Office (the latest government department to be given the hot potato of Individual Electoral Registration) and the Electoral Commission and they will discuss such talk as 'scare mongering'. They will occasionally point to the success of the data-matching exercise last year. This was when the Electoral Commission undertook a pilot which tried to match the names of those on the current register with those retained on the Department of Works and Pensions (DWP) database. Everyone seemed really pleased with a 71% data match. But that meant upwards of nine million current voters are not matched and other than sending one letter there will be little effort to keep them on the register after the 2015 General Election. That's bad news for democracy and a disaster for any future parliamentary and council ward boundary reviews – all based on the numbers on the electoral register.
So the fundamental truth is that it cannot be 'business as usual'. The introduction of Individual Electoral Registration means that our traditional method of door to door canvassing once a year by 420 individual electoral registration offices no longer works. If we are to have any chance of making Individual Electoral Registration a success we need to move from a registration based on properties to one based on individuals. It also means that local councils, especially in urban areas such as London and Greater Manchester, need to have a serious discussion on how to share the initial high costs of effective data-matching from national, regional and local data-sources.
That needs radical change rather than warm words to professional conferences.
For students the culling of the register actually begins before the general election. From July 2014 universities will not be able to register students collectively but instead have to ask each student to provide personal details including their National Insurance Number. (I am sure that this will be student's main priority during Fresher's Week).  Again, some towns and universities (such as in Liverpool) are working hard to maintain the student franchise but time is running out for those not so prepared.
Thankfully Labour has put Stephen Twigg in charge of a national campaign to alert local councils and voluntary groups how to best maintain the franchise and build on existing good practice. But we need more. In particular we need the Electoral Commission, with an annual budget in excess of £20 millions,  to focus ruthlessly on this task. It also has to drop some of its more bizarre hobby horses such as campaigning for the introduction of voter ID at polling stations. However well intentioned it is a subtle form of voter suppression and needs to be firmly rebuffed
As citizens we have a choice here and thankfully we can draw on international experience to decide which is best for the United Kingdom.
Australia has had individual registration for decades and has made a great success of it. In the State of Victoria their electoral register is 95% accurate for a population of 3.5 million. They achieve this with a team of five (two of whom work full time on a project with schools and colleges to ensure high levels of first time registration). Their work and budget is focused on tracking voters to ensure they stay on the register. Registration is a civic responsibility exercised in the most effective and cost efficient way.
The alternative is the United States with a permissive voter registration system where voter registration is more the property of charities, churches and political parties. In some states barely 50% of those eligible to vote are registered.
Which option do you prefer?
More from LabourList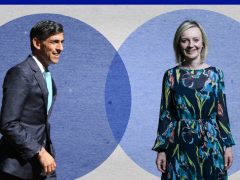 Comment
Rishi Sunak and Liz Truss have now gone head to head in six hustings with Tory members in…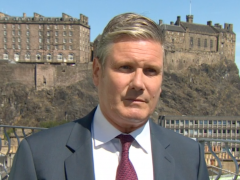 News
Keir Starmer has said that he will set out a "comprehensive set of proposals" to combat the cost-of-living…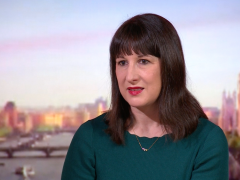 News
Rachel Reeves has urged the Tory leadership candidates to "stop playing to the gallery" and come up with…