My problem is I can remember what it all used to be like twenty years ago. Mobile phones weighed a ton, the internet barely existed, Twitter meant birdsong and anyone who mentioned LGBT rights was immediately dismissed as 'loony left'.
Yes, some steps had been taken, such as the partial decriminalisation of sex between two men in private over the age of 21, but the law still cast a very long shadow over many men's lives (mostly men), people were still arrested for importuning (meeting a stranger in a bar and taking him home).  NO wonder the vast majority of gay men and lesbians kept the closet door very tightly closed.
In the twenty years that followed, the Labour Party delivered every LGBT advance in society – even tomorrow when the first same-sex marriages take place we should be proud that it was the votes of Labour MPs that carried the bill through the Commons.  We should take pride in what we achieved: in the thirteen years of the last Labour government we delivered civil partnerships, an equal age of consent, a complete overhaul of the laws on gay sex, much improved sexual health awareness and provision in the NHS, a Gender Recognition Act, an end to the ban on LGBT people serving in the military, new laws to protect people from being sacked or discriminated against in the provision of goods and services on the grounds of their sexuality; and we repealed the Tories' notorious attempt to push LGBT rights back into the closet via Section 28.
We should celebrate these achievements and be proud that we remain the party of equality. But, we can't afford to be complacent – the most liberal city for LGBT rights in the 20th Century was Berlin in the 1930s. Of course, I don't suggest that the UK could slip into the persecution that millions faced under Hitler but our community must not rest on our laurels. There is still much to do.
In the last four years, we have seen marriage equality passed and the Tories should be praised for facing down the many detractors on their own benches but they have also made deep cuts to vital services for LGBT people. Sexual Health clinics have faced closure, support services for young people have all but disappeared and many of our brilliant LGBT charities have faced a loss of funding. On top of that there is still no comprehensive sex and relationship education in schools to empower our young people whether straight or LGBT, to give them respect for themselves and their peers and to make sure they protect themselves from harm.  That is why Ed Miliband has committed the Labour Party to finally delivering SRE in the next government.
Tomorrow is a very important day for LGBT people and we should celebrate with those couples getting married this weekend, but we should use this moment to reflect that gay kids still find it difficult to come to terms with their sexuality, many churches still preach hatred and bullying is a depressing part of many gay schoolchildren's lives. I hope marriage equality will eventually change that atmosphere.
Chris Bryant MP is a Shadow DWP Minister
More from LabourList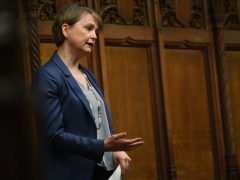 News
Yvette Cooper has become Shadow Home Secretary, Wes Streeting is the new Shadow Health Secretary and Jonathan Reynolds…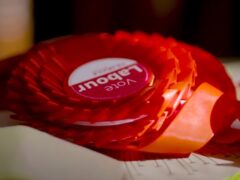 Comment
Membership of the Labour Party matters. At its best, it brings activists identity, community, fulfilment and friendship. But…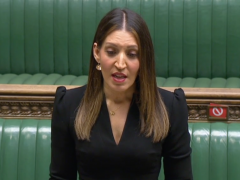 News
The spread of the Omicron variant in the UK is a "reminder that no one is safe until…