Last week's report from Sir David Higgins is a substantial, thoughtful and thorough analysis of how the benefits of High Speed Two can be maximised. On Friday, the Government published the HS2 Growth Task Force report, focusing on how we ensure HS2 can regenerate our great cities, get young people into work and help our small businesses to grow. We welcome the strong focus in these reports on the steps that the Government needs to take to get HS2 back on track. For too long, David Cameron's Government has mismanaged this project.
Labour supports HS2 because of the capacity constraints that commuters on our railways face. Last year, over 1.5 billion journeys were made on the rail network, with 4,000 more train services a day than in the mid-1990s. By 2026, some stations will be at 200% capacity. Unless we tackle this capacity crunch, thousands more people will endure cramped, miserable journeys into Birmingham, Manchester, Leeds and London.
That's why Labour will be voting in favour of HS2 when the Government finally brings the Hybrid Bill to Parliament. We will continue to hold the Government to account for keeping costs down on the project as the Bill progresses.  Sir David has made  it clear that there are significant savings to be made if Ministers get a grip of this project and stop the delays. He says
 "a lower budget for Phase 1 could be set at some point in the future but only when the legislative timetable becomes clearer and more certain."
 The Government must act so this scheme can be delivered under budget.
At Euston, Sir David has proposed central London's biggest regeneration site, with a mix of retail, office and residential units. This regeneration has the potential to produce significant amounts of new social housing to tackle the acute housing crisis in Camden, and to deliver a new life sciences hub based around the Francis Crick Institute, due to open in 2015. Scrapping the link between HS1 and HS2 will avoid disruption to large parts of Camden.
At Old Oak Common, where significant regeneration is planned, there is no decision as yet from the Government about the relocation of the First Great Western and Heathrow Express train depots. Neither is there a decision about linking HS2 and Crossrail into the West Coast Main Line at Old Oak Common.
Sir David has listened to concerns from towns and cities like Milton Keynes, Northampton, Rugby, Stoke, and my own city of Wakefield about how the line will connect to the current railway network and how their services into London can be improved.  On Phase Two we are glad that HS2 will link with future Network Rail investment and that the focus we have been calling for on connectivity between our northern cities has replaced the Government's previous take it or leave it approach. We welcome his proposals for a coherent transport plan for the North, which has been historically underfunded, and for proper east-west links between Liverpool, Manchester, Leeds and Hull. A rebalancing of railway investment into the regions to close the economic divide is how we ensure the maximum benefits for the whole country from this project.
The Government must announce its response to the Phase Two route consultation as soon as possible, a consultation it failed to bring forward for three years. It is vital that we maximise the opportunities that this new north-south line will bring to our country. As this Government enters its fifth year, how much longer will we have to wait before it gets HS2 back on track?
We must ensure that the high speed pound reaches all parts of the United Kingdom. It is vital that we maximise the opportunities that this new north south line will bring to our country. We are behind this project. Now we wait for the government to rise to the challenge.
More from LabourList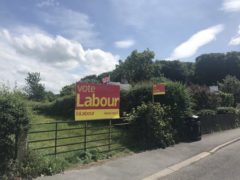 Comment
One thing that seems conspicuous by its absence is any analysis of the recent local government elections at…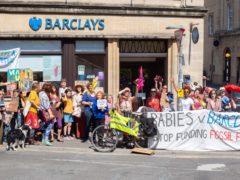 Comment
When the UN Intergovernmental Panel on Climate Change report was released last year, telling the world that we…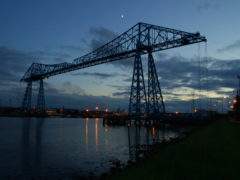 Comment
On Thursday 2nd May, Middlesbrough, an industrial town in the North East, returned an independent mayor – a…