Falkirk Labour Party has certainly been through a great deal in the last few years. MP Eric Joyce disgraced the party with his Commons brawl, and his subsequent removal from the Labour Party. Then there was the controversial selection process – and the secret party report – that led to resignations, condemnation, and party reform.
Falkirk now has a candidate for the next general election – former MSP Karen Whitefield – but she could be pressed into service sooner than planned, as there could be a by-election in Falkirk. The Mail reports this morning:
Falkirk MP Eric Joyce has said he is considering his future as a politician after he admitted calling an Afro-Caribbean baggage handler 'f****** fat and black'. The 53-year-old, who was thrown out of the Labour party after a brawl in a House of Commons bar, was drunk by the time he landed at Edinburgh Airport and hurled abuse at staff on May 19 last year. After he was fined £1,500 he insisted he did not have a drinking problem – but said he will 'reflect' on whether he will remain in Westminster.
A by-election may be the last thing that Falkirk Labour need, especially after the last year and with the Scottish Independence referendum less than six months away. Yet it also seems unlikely that Joyce's continued stint as an MP is tenable either…
More from LabourList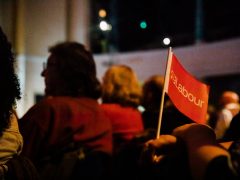 News
New guidance issued by Labour for selecting parliamentary candidates ahead of the next general election is set to…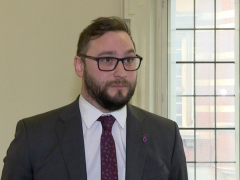 News
Christian Wakeford today defected from the Conservatives to the Labour Party. Some have wondered whether his politics fit…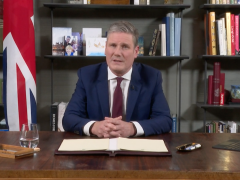 News
Keir Starmer has used a party political broadcast this evening to urge the public to "call time" on…