One of the central public policy questions for Labour is how we address the fundamental changes in technology and ensure that the huge opportunities provided by the digital revolution are available to as wide a section of society as possible.
In recent years 'digital' has been re-defined by the political right as a proxy for neo-liberalism and the small state.
While it is true that there are some who pursue this agenda vigorously, this transformation is not owned by one part of the political spectrum. I believe that digital change is inherently progressive – it is collaborative, it breaks down old hierarchies and forces companies and governments to challenge their accepted wisdom.
But there's a risk that new hierarchies could themselves become entrenched, with a digital divide preventing those people that don't have the necessary skills or access to the right technologies from taking part. The challenge of this century will be to ensure that this doesn't happen.
Here in the UK there are areas where we are already doing a fantastic job of utilizing the new tools presented to us. E-commerce here is the highest share of GDP of any advanced nation and we have a vibrant culture of start-ups. We have a rapidly developing crowd-funding and peer-peer sector that is serving established businesses in new ways – disrupting a banking sector that hasn't always served them well. We are developing technology to open up learning through MOOCs, train teachers and raise standards in schools. There are also areas that we do need to swiftly improve in if we are to compete.
We need venture capital on the scale of the US and Israel to support our start-ups and enable them to grow into the world's leading companies. It's a concern that only 9 of the world's top 100 tech firms are based in Europe.
And we are still not doing enough to ensure that the digital divide is eradicated. This is something I've focussed on since starting the e-learning foundation many years ago. But there are different kinds of digital divide. There's a gender divide with far too few girls deciding to take up computer science at A-levels. And there's a business divide with too few small companies on the high street understanding how they can use new technology to grow.
The Labour party has always been comfortable with the importance of technology in driving change – from Harold Wilson through to the Digital Britain report in 2009. Ed also knows how crucial this is, and the party has reviews being undertaken on the creative industries, digital skills and digital government. These will be led by John Woodward, Maggie Philbin and Chi Onwurah, and will provide the blueprint for how a Labour government will approach this vital sector in office.
All this is being pulled together by a new frontbench Digital working group led by Iain Wright and Helen Goodman. Most importantly, it's part of Chukka's Agenda 2030 laid out this week, which will give business the certainty needed for long-term balanced growth.
Labour Digital will be feeding in ideas from its members to all of these pieces of work, so please get in touch via @labourdigital and www.labourdigital.org
Parry Mitchell is a Labour member of the House of Lords
More from LabourList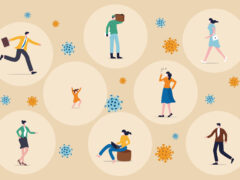 Comment
Labour councils and councillors across the country are doing all they can to focus on protecting their communities…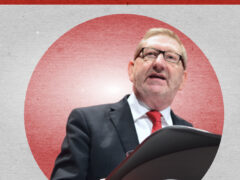 Comment
When I described the Chancellor's package of measures to support millions of UK workers to fend of economic…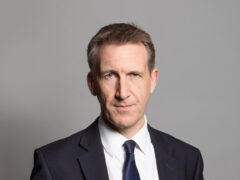 Comment
In the space of a fortnight, social, economic and political life in the UK has become unrecognisable. Our…