Do you live in London and rent your home from a private landlord? I say "your home" rather than "a house" or "a flat" because there is an all too common attitude amongst landlords that you are living in their home, that they are in fact doing you a favour by allowing you to be a guest there.
But whilst the landlord does own the house, it is your home.
It might not feel that way, for good reason. Britain has one of the least stable and most under-regulated private markets in Europe. Most tenancies range from six months to a year, landlords can put rents up as much as they please and can evict you for no reason with just two months' notice.
Aside from the introduction of deposit protection, the laws related to private renting have barely changed since the abolition of rent controls in 1989. This is despite an explosion in the size of the sector in London since the turn of the millennium. In 2000, just ten per cent of Londoners rented from a private landlord. Now a quarter of us do – over 800,000 households. A sector that was once predominantly made up of young single people now includes a large and growing number of families with children.
Recently I published research which shows that unless action is taken to limit rent increases, average rents in London will hit £1,600 by the end of Boris Johnson's second term in 2016. Out of control rent increases are driving people out of their communities and even outside of London altogether.
Young people are being hit particularly hard. If you're a young professional on a moderate income you won't quality for a secure social tenancy and you can't save enough to buy your own home. Private renting is increasingly a necessity rather than a choice.
Nationally, more than half of those aged under-35 rent their home from a private landlord. Many, if not most, of them earn a level of salary which thirty years ago would have easily allowed them to buy their own home. Yet, unlike the property owning baby boomer generation, who were able to buy their homes cheap and watch them balloon in value, they are paying so much in rent that they cannot afford to save enough to raise a deposit.
In the early 1980s the average price of a house in London was less than £50,000 (inflation adjusted). Today, average London house prices are soaring towards the £500,000 mark. There is not so much a wealth gap between the generations but a wealth gulf.
With renting privately the only option for growing numbers on moderate and low incomes, and demand for private rented housing vastly outstripping supply, the case for reform of the sector in the interests of tenants is clear. Fortunately we don't have to look far beyond our own national borders to see what such reform might look like, and how it would benefit tenants.
In excess of 60% of Germans rent from a private landlord. Germany combines a high level of house building with firm regulation of private tenancies. Rents are regulated, tenancies are longer (often unlimited) and landlords have no power to evict good tenants unless they can prove they need to move back into the property.
Tenants in this country, and in London especially, stand to benefit hugely from such a system. Unfortunately our politicians are still reluctant to say anything about tenancy and rent reform. Labour has made some very welcome proposals to stamp out rip off fees charged by lettings agencies, and for compulsory registration of landlords. But this should be just the beginning of much more substantial reform to the sector.
Perhaps the core of the problem is that we are governed by a group of politicians who all own their own homes, and where a quarter of Conservative MPs are private landlords. There seems to be a clear lack of understanding in Parliament about what it's like to have to move your whole life every six months or a year, not knowing what your rent might be in a few months' time or whether you and your children will be able to stay in the local area.
It's true that most British people, unusually in global terms, aspire to own their own home. Successive governments have focussed primarily on policies to promote home ownership. Yet it is some of these very policies that have, ironically, made it harder and harder for my generation to realise that aspiration. The Coalition's latest offering, Help to Buy, is typical of this approach to housing policy: it helps a relatively small group of people buy a home with massive debt whilst inflating house prices further beyond the reach of others.
Whatever future governments do to ease the housing crisis, private renting on a large scale is here for the foreseeable future. Let's make it a decent, stable place to live, and turn the landlord's house into the tenant's home.
Tom Copley is a member of the London Assembly
More from LabourList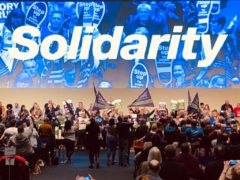 Comment
Below is the full text of the UNISON annual conference opening speech made by general secretary Dave Prentis. …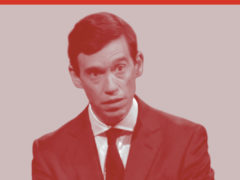 News
LabourList readers would most like Rory Stewart to win the Tory leadership contest, according to our latest survey.…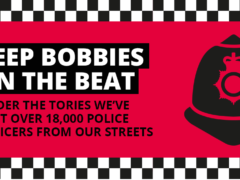 Comment
The desire to appear more trustworthy to voters on law and order runs like a golden thread through…