We all know that politicians love to talk about 'fairness'.  Hardly anyone will disagree that people should be paid fairly for the work they do.  But scratch beneath the surface, and there are big political differences.
In today's Britain, hundreds of thousands of people don't earn enough to feed their families without turning to food banks.  New figures released today by the Trussell Trust show that in 2013-14, their food banks gave emergency food supplies to over 913,000 people.  This number has almost trebled since 2012-13.
Every single Government minister should hang their head in shame at such an indictment of their disastrous policies.  The Government should be doing everything in its power to fix this situation.  Instead, disgracefully out of touch Tory Lord Freud claimed it was "very hard to know why people turn to food banks".  Really?  Punitive sanctioning of benefits claimants is partly responsible for the rise.  But as a volunteer in a food bank in Levenmouth, Fife told me last week, the truth is that many of the people who turn to food banks are in work – they just don't earn enough to make ends meet.  The Trussell Trust even has people queuing for food banks in their lunch breaks.
When people are going hungry in our country, the sixth richest nation in the world, there is something seriously wrong.  Urgent action is needed.  The last Labour Government introduced the minimum wage and tax credits to top up the incomes of working people to a liveable level.  The next Labour Government must make sure that employers pay a fair wage to start with – a living wage as the basic minimum.
Here in Scotland, some 400,000 people are paid less than the living wage; that rises to almost 5 million across the UK.  Predictably, and to their shame, the Tory-Lib Dem coalition refuses to act on this in Westminster.  And as so often in Scotland, when the SNP's posturing gives way to their actual policies, we see whose side they're really on.  Last month in the Scottish Parliament, the SNP voted against using their procurement powers to make paying a living wage a condition for companies being paid, by the taxpayer, to deliver public contracts.  Just like their desire to bring about a race to the bottom on corporation tax, and their refusal to back the 50p top tax rate, the SNP yet again share the same policy position as the Tories. They're not called the Tartan Tories for nothing.
TUC General Secretary Frances O'Grady recently said that there should be the same outcry over fair pay dodgers as there has been over tax dodgers, and she's absolutely right.  I've worked on tackling tax dodging for over five years now, since before the public outcry began.  We've seen from that example that you can have the strongest academic evidence that there is a problem of outrageous proportion, coupled with a great campaign – but there's nothing like a media storm to get a public debate going.  In the case of tax dodging, press coverage of the activities of Starbucks, Google and Amazon, alongside Margaret Hodge's forensic questioning at the Public Accounts Committee, tipped the balance so that the Government felt the need to be seen to act.
When it comes to the scandal of fair pay, we haven't yet reached this point.  We must do all that we can to ramp up the pressure, and stop people having to turn to food banks.  Of course a living wage won't solve everything, but it would be a good starting point.  New Unions 21 research shows that a living wage is overwhelmingly supported by the public too, with 83% in favour.
The Tories and the SNP have offered warm words on the living wage but we've seen that when it comes to it, they don't act, leaving it up to employers to decide whether a living wage is worth paying.  And we've seen the results – a year on year real-terms pay cut for working people since 2010.
Labour must be different.  Some local authorities, such as Labour-led Fife Council, already pay a living wage.  But ahead of 2015, we need a bold national offer to working people – we won't just talk about fair pay, we'll change the law to make it a reality.  And a living wage for all would be a good place to start.
Melanie Ward is a tax justice and anti-poverty campaigner, and a Scottish Labour and Co-op Party activist
More from LabourList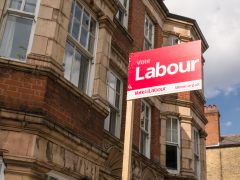 Comment
Swindon Labour was delighted and excited to welcome Keir Starmer, Angela Rayner, Rachel Reeves and a host of…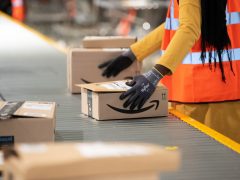 News
GMB has warned of a "summer of strike chaos" at Amazon after the union announced six further days…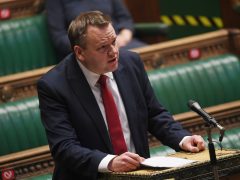 News
Nick Thomas-Symonds has argued that the "devil is in the detail" of the UK's agreement to join the…