I recently spoke at an event at which I was effectively the warm up act for two of the Ford Dagenham machinists, Pamela Brown and Sheila Douglas. The dispute and strike they were involved in was made famous again by the film Made in Dagenham. The best part of half a century later, their passion for equality and humour shone through.
The strike action by the women sewing machinists in the Ford car plant in Dagenham in 1968 had a huge impact in pushing forwards equality for women. It led to the abolition of the lower "women's rate" of pay and inspired wider strike action, which ultimately led to the Equal Pay Act of 1970. Hearing their story made me think about where we are today. We should be a lot further toward gender equality than we are, and worryingly last year the pay gap between men and women widened. Put simply, it just isn't fair that women working full-time still earn almost £5000 a year less than men.
One of the striking things about Pamela and Sheila was that they clearly didn't think they were asking for anything revolutionary. They just wanted to be treated fairly. Over coming months, when Labour is finalising our policy offer for the next election, using fairness as a measure of whether we are on the right track, wouldn't be a bad starting point. In fact, we could argue fairness is the only acceptable starting point for looking at a range of policies from low pay, to benefits and from asylum seekers to education. We should look at what we think unfair about the current government's offer and look at how we can redress the balance.
Zero Hour contracts are a clear example of life not being fair to hundreds of thousands of workers, both here in London and around the UK. Sure, there may be some cases in which they are appropriate but if they were a reasonable way to be paid bankers and chief executives would be on them, not security guards and cleaners. How is it fair for people not to know how much they will earn from one week to the next? Naming and shaming employers can only go so far (here at the Assembly, a Guardian article prompted by my investigation in to zero hours contracts led to one of three contractors moving staff off the contracts, the others didn't feel the same pressure of public opinion).
Benefit delays for those that even this government think are entitled to benefits are both not fair and cause genuine hardship, with people waiting months in some cases so they are driven to pay-day lenders and foodbanks as they run out of favours from friends and neighbours and run out of money, food and hope.
A Labour Government should insist people receive a fair day's pay for a fair day's work. This means boosting the Minimum Wage while at the same time pushing for the increased take up of the Living Wage, and committing to cracking down on unpaid internships.
In the Labour Party we need to ramp up our ambitions – let's not be content with tinkering round the edges. It is simply not fair that the life chances of children born today are determined by where they are born and who their parents are. We need to make a positive offer to the electorate based on fairness. Let's remember who we are and make sure all our policies on education, on skills and training and higher education focus on the big vision and – to use a previous manifesto pledge – a future fair for all. Let's not just say we will be transformative, let's be clear how we are going to be and why. A future Labour Government should set up a national Fairness Commission to build on the great work of Labour Councils who have used these to identify policy priorities. And let's take some of the simplicity of the arguments from the machinists dispute – if something doesn't seem fair in policy terms, it probably isn't. This will set us apart from a Government that merely offers 'beer and bingo' and a race to the bottom – we can do better than this.
More from LabourList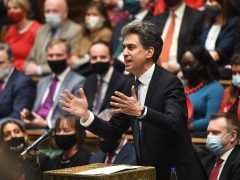 News
Ed Miliband has demanded that Liz Truss and Rishi Sunak end the "appalling vacuum of leadership" as households…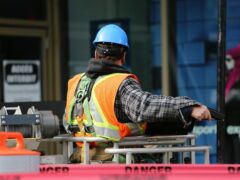 Comment
"If you try to underpay you just get annihilated in the comments. You have to delete the post"…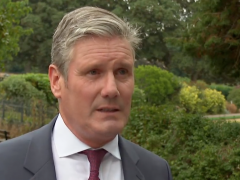 Video
Keir Starmer has said people he has spoken to are "very, very pleased" with Labour's proposal to freeze…