There are few superstars in political campaigning – but David Axelrod is undoubtedly one of them.
And he's joining Labour's 2015 election campaign team.

The Obama veteran – who took the US President from state senator to the White House in a matter of years, and then got him re-elected – will be joining Labour's campaign team as a Senior Strategic Adviser. That means he'll be going head to head with fellow Obama veteran Jim Messina (now working with the Tories) in the next election.
Douglas Alexander – Labour's Election Strategy Chair – has secured the services of Axelrod and firm AKPD to work with the party until May 2015. That's something that Alexander is believed to have spent months working on, culminating in today's announcement. Alexander described Axelrod's appointment as "seriously bad news for the Conservatives" – and this will certainly put the wind up the Tory campaign over what would otherwise have been a quiet Easter weekend.
Axelrod's role within the team will be "integral" according to party sources, and he'll be working alongside Alexander, Campaign Director Spencer Livermore and American polling-guru Stan Greenberg. Axelrod will also participate in regular strategic discussions with Mr Miliband and the Labour campaign team.
The former Senior Adviser in President Obama's White House will be in London for two days of strategy meetings with Mr Miliband, Harriet Harman, and other senior Shadow Cabinet members for next month, and senior figures in AKPD – including veterans from the Obama for America campaign Larry Grisolano and Mike Donilon – will also be bringing their expertise to Labour's election planning.
Their work for Labour is expected to scale up in early 2015 as the General Election approaches.
In a statement to mark the announcement, Axelrod praised the "power" of Miliband's ideas – and compared his economic plans and focus on living standards favourably to that of those of the US President:

"I've had several conversations with Ed Miliband over the course of the last year in which I have been struck by the power of his ideas, the strength of his vision and the focus he brings to solving the fundamental challenge facing Britain.
"That challenge is how you create an economy which works for everyone: an economy in which every hardworking person can get ahead and deal with the cost-of-living crisis so they can plan for the future and plan for their children.
"He understands that a growing economy demands that you have to have broad prosperity. We can't just have prosperity hoarded by a few where people at the top are getting wealthier and wealthier but people in the middle are getting squeezed.
"This is a problem not just for Britain but everywhere in advanced economies including here in the US. Ed Miliband has a real vision of where we need to go to solve those problems. He has answers to these questions which will be very potent in the next election.
"That is how we won in the US. Barack Obama articulated a vision which had, at its core, the experience of everyday people. And everyday people responded, they organised and they overcame the odds. I see the same thing happening in Britain."

Miliband was equally as complimentary about Axelrod, saying the strategist is "known across the world" and "a huge asset to our campaign".
It's certainly going to ignite interest in Labour's campaign – last year I was writing about some of the communications and campaign specialists that Labour might be able to coax over from the Obama campaign. I listed several, but I genuinely surprised and delighted that Labour would be able to attract – or afford – anyone of the calibre of the man they call "the Axe".
This is a big deal.

More from LabourList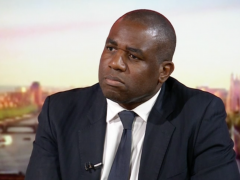 News
Sunday Morning Shadow Foreign Secretary David Lammy rejected the suggestion that Labour would enter into an electoral pact…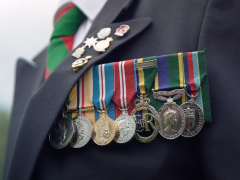 Comment
The first duty of any government in the UK is to protect our nation and its citizens. Whether…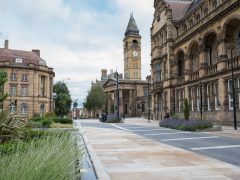 Comment
Labour won a historic by-election in Wakefield, our first such victory since winning Corby in 2012. This success…