Britain's membership of the European Union gives us access to 500 million consumers and is vital to our economy and our prosperity.
Labour is committed to Britain's place at Europe's top table and Ed Miliband has said there remains a pressing need for co-operation across borders, which provides a clear and powerful raison d'être for our continuing membership. But Labour is also clear though that the EU needs to change.
Across Europe, we need to see a much sharper focus on how to generate economic growth across all members states, and in Brussels, EU institutions need to become more efficient and more accountable in how they are run. But here at home too, we need to see reform of the way that EU-wide matters are considered and debated in Parliament.
The UK should be working with our allies across Europe to kick-start reforms and to boost the EU's focus on growth, the accountability of its institutions, and the UK's own European scrutiny procedures. The truth is that work on reforming Europe could and should start now. Because when the new European Commission and European Parliament meet for the first time this summer, Europe will face a significant reform 'moment' that must be seized.
The risk for Britain is that this important opportunity for reform will be missed because David Cameron has instead chosen policy obscurity for the sake of trying to secure Tory party unity. He is simply too afraid that the change the UK could achieve in Europe is still too far from what many in his Party are willing to accept.
So rather than risk Tory divisions becoming Tory leadership threats, David Cameron has chosen to postpone serious discussion about European reform until after the next General Election. John Major faced similar levels of division within the Conservative Party over Europe. Now David Cameron is proving that when it comes to Europe, he is driven by Party interest, not national interest.
In the crucial months ahead, he should be accepting Labour's recommendation for the introduction of a Commissioner for Growth, accountable to the European Parliament and Council of Ministers, and with a clear responsibility for championing policies that promote economic growth across every part of the Commission's work.
Such a Commissioner could co-ordinate the work of other crucial economic Commissioners, for example those with responsibility for encouraging Trade, Regional Policy and Markets. David Cameron should be looking too at the Commission structure as a whole and considering whether it needs to be reformed in order to ensure it works as efficiently and effectively as possible. One reform could be to establish senior Commissioner posts with responsibility for the co-ordination of a joined up approach across a number of policy areas.
Another area that requires urgent reform is the EU's budget. Labour MPs forced a vote in Parliament to demand a reduction in the EU's Budget, and we have made clear our support for scrapping the unnecessary Strasbourg Parliament to save taxpayers over €100 million a year. Likewise, whilst many EU agencies do vital work, their number has significantly grown in recent years and so has their total cost. So in today's tight financial climate, the EU should introduce a zero based review of expenditure by EU agencies to help ensure that any overlap, duplication or waste is addressed and tackled.
But if reform is to be achieved and sustained across the EU, we also need to change the way in which our Parliament here considers and scrutinises EU issues.
Labour has suggested a range of reforms to increase our Parliament's influence over EU decision making, for example the reinstatement of allocated debating time in Parliament for MPs to discuss the agenda before critical EU Council meetings. Such debates were scrapped by David Cameron and it's time they were reinstated.
We would also consult on whether a dedicated EU Select Committee should be set up in order to give Parliament an opportunity to scrutinise the Government's chosen EU Commission candidate before their nomination is confirmed.
In addition, if a number of Parliaments are opposed to a European Commission initiative this should be enough to stop the idea in its tracks, Labour's so-called 'Red Card' mechanism.
The moment for reform starts now, not after the next General Election.
That is why I and others on Labour's Frontbench are already now meeting European colleagues to promote Labour's reform agenda. David Cameron shouldn't be waiting until after the next General Election to champion EU reform.
Improving living standards, delivering economic growth and securing more jobs are fundamental challenges facing our country now, and which EU-wide reforms could help to secure.
Now is not the time to be putting off trying to make the EU work better for the British people.
Gareth Thomas is the Shadow Europe Minister
More from LabourList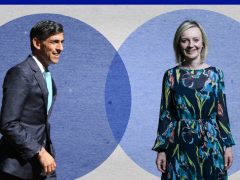 Comment
Rishi Sunak and Liz Truss have now gone head to head in six hustings with Tory members in…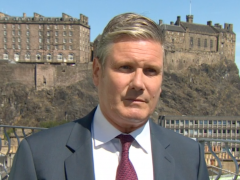 News
Keir Starmer has said that he will set out a "comprehensive set of proposals" to combat the cost-of-living…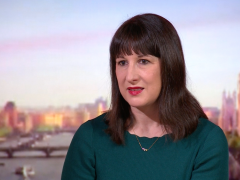 News
Rachel Reeves has urged the Tory leadership candidates to "stop playing to the gallery" and come up with…