Have you heard? You're not squeezed anymore. That's right! After four years of prices rising faster than wages, meaning you're worse off each month than you were the month before, it's all ok again and you can get back on with your lives. Rejoice!
What's that you say? You don't feel any better off? That four years of declining living standards have left your monthly budget a monthly chore? You're beholden to credit card companies, payday loan companies or even – if the energy prices, food prices and transport costs have hit you that hard – debt collectors?
But haven't you heard? Average wages have risen by 0.3% more than inflation in the past month? You're actually perfectly fine and well off again. There's more cash sloshing around in your pockets and the future is looking bright. Ignore the past four years and the week by week vice-like squeeze on your finances. And ignore that you're going to be worse off in 2015 than you were in 2010 (the first time in modern history a government has managed to leave people worse off whilst in government). Because there's that 0.3% difference between wages and prices in one month after years of pain so…everything's fine, right?
This may sound flippant, ludicrous and on the very edges of reason, but this is the shorthand version of the government's new economic message. The Mail did a good job this morning of witlessly parroting it on behalf of the government, even going as far as saying that this single rise in wages vs prices "mean Britons will feel like they have more money in their pockets – and will be less likely to listen to Labour's warnings". Because that's obviously how it works doesn't it? When sitting around the kitchen table tonight, families will say to each other "It's ok, I know it may seem like we're worse off than we were four years ago and that we have less disposable income – but have you heard that average wages rose faster than inflation by 0.3% last month?".
The government are trying to tell you that you're not squeezed anymore – and that there isn't a  cost of living crisis anymore. That'll be a hard sell for them. Just last week over 80% of people said that the cost of living crisis was real. Because they can see through the stats to what's happening in their own community, their own street and their own home. They can see their bank balance, their shopping bill and their credit card statement.
Telling the British public that everything is fine when they know it isn't is certainly a bold move.
Telling the Britain of payday lenders, spiralling house prices, food banks, high youth unemployment, zero-hours contracts, sky-high energy bills and ever more expensive childcare that there isn't a cost of living crisis is a waste of their breath and our time. Because when you're in the middle of something you damn well know that it's happening, no matter what the coalition might say.
Average wages might be up more than inflation, but it doesn't mean that your wages have. And it's insulting to the millions of people throughout Britain who are struggling through this crisis to claim it's over on the basis of averages and stats that can be dwarfed by high earners, rather than the lived experience of millions of people who are still suffering.
The government are on a victory lap not because they think that they've solved the problems of the British economy, but because they have an election to win. And because they need everyone to feel like things are improving so that they can justify pre-election tax giveaways that might otherwise appear irresponsible.
Thankfully Ed Balls has seen through this, and hit back today. He knows that the cost of living crisis can't be solved overnight, nor will it be solved by this government. The polling suggests that the public see that too.
More from LabourList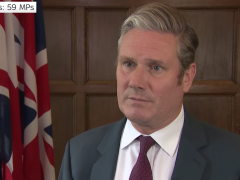 Video
Keir Starmer has declared that replacing Boris Johnson as Prime Minister with another Conservative MP is "not the…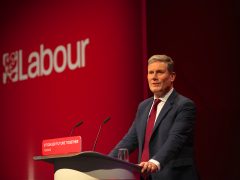 Daily email
Boris Johnson has finally agreed to go. Following an unprecedented number of resignations over the past few days, a…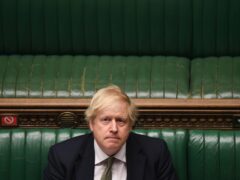 News
Boris Johnson has agreed to stand down as Prime Minister following an unprecedented number of ministerial resignations from…