Labour's European election campaign has come under attack in recent weeks for barely talking about Europe, and avoiding the debate around immigration. Earlier today Yvette Cooper made an intervention on UKIP and immigration, and now Ed Balls – in a speech this evening – has pushed Labour's position on EU reform. Balls said:
"The status quo isn't good enough. We need to see change in Britain, but we also need to see real change in Europe too. Europe needs to work better to respond to public concerns, deliver better value for money for taxpayers and secure rising prosperity. The EU must be made to work better for Britain."
Whilst some will doubtless suggest that this change in emphasis contains an implied criticism of Douglas Alexander from Ed Balls – especially after tension between the two men has been reported before. But we understand that the speech has been in the campaign grid for weeks, and was agreed by Balls, Alexander and Miliband in advance. Indeed, the speech echoes Alexander's comments on EU reform last week – and references Alexander by name on more than one occasion.
Specific measures mentioned by Balls in his speech include:
An EU Commissioner focused on growth

An independent audit of the impact of any new piece of EU legislation on growth

Extend the period of time that people from new member states have to wait before being able to come to the UK to look for work

Stopping the payment of benefits to those not resident in the UK

Doubling the time that an EU migrant has to wait before being able to claim the basic Job Seekers Allowance
It's unclear at this stage whether or not these reform plans will be the focal point of Labour's messaging in the final week before election day.
More from LabourList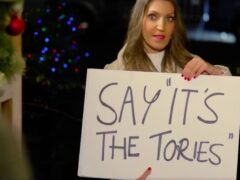 Video
1. Jo Swinson is confronted in Glasgow by a socialist who wants to talk about the Tory austerity…
News
DOWNLOAD THE SCOTTISH LABOUR MANIFESTO Scottish Labour has launched its manifesto, called "Real Change – For The Many…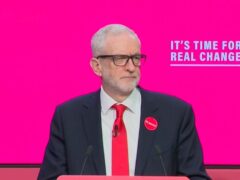 Daily email
Anyone supportive of the Labour Party and signed up to Twitter is still reeling from a BBC Question Time…