It's hard trying to win a series of different arguments with different groups of people in different places. But that's what fighting a national election requires.
Where Labour fights UKIP in places like Thurrock the backdrop of fear fuelled by Farage forces Labour to engage with concerns about immigration and unemployment. In other battlegrounds such as Hornsey and Wood Green Labour faces voters who want to hear where the party stands on climate change and international aid.
National messaging can struggle in speaking to these very different electorates.
Recently Chuka Umunna spoke to the Green Alliance at the launch of their new report on low-carbon growth in Africa. Chuka gave a convincing account of how to collapse the trade-off between Africa going green and reducing poverty.
70% of people in Africa are without access to electricity. This is holding back the rate at which African economies can develop and in turn reduce poverty. The report highlights that low-carbon solutions to increasing access to electricity are the cheapest and most effective options. What's more British expertise can be exported to Africa as it seeks to extend access to clean energy.
This was a Labour politician confidently looking outwards and engaging with international issues. But the press took no notice. It is likely the Labour press team wanted it that way. The suspicion is that most talk distracts from the simple story that the party is trying to tell. The story is by now a familiar one about the cost of living crisis. The story goes that while GDP growth is all well and good, ordinary people are not reaping the rewards. The rise of zero-hour contracts, food banks and fuel poverty are all testament to this. The Labour Party believes that the economy only succeeds when ordinary people succeed.
But reminding ourselves why we care about fighting climate change as well as reducing poverty in Africa should provide us with the confidence to link it back to our domestic narrative.
The futures of the UK, Europe and the world are closely intertwined. If Africa pursues high carbon growth it will commit the world to climate change impacts that will harm the world's poorest at home and abroad. But if Africa commits to green growth it not only helps mitigate the worst effects of climate change but has the potential to create more jobs than then even the European-wide transition to a low-carbon economy.
More simply we are facing a climate crisis that we know has the capacity to destroy communities and livelihoods at home and abroad. But we also know that green goods and services are one of the success stories of the UK economy. Ed Miliband has already pledged to create a million new green jobs in the next parliament. This new report by the Green Alliance shows that some of those jobs can be in exporting low-carbon expertise to aid economies that support ordinary people in Africa.
Jobs, growth and clean energy at home and abroad. That's a story you can tell in both Crouch End and Tilbury.
Natan Doron is Senior Researcher at the Fabian Society where he leads the Environment & Citizenship programme.
More from LabourList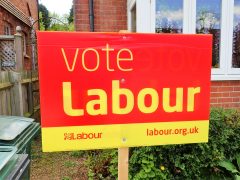 Comment
Rishi Sunak announcing a windfall tax on oil and gas firms this week is a clear vindication for…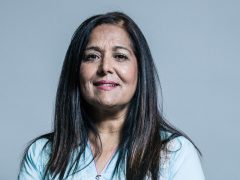 Comment
Boris Johnson's Conservative Party won a mandate to 'level up' the UK at the 2019 general election. The…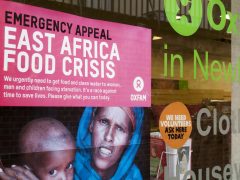 Comment
Someone in East Africa dies of hunger every 48 seconds. This is the result of the imperfect storm…