If no-one else is prepared to say what we are apparently all thinking then I will: we need a public inquiry into bacon buttie-gate.
We need to know whether Ed's chewing style had been signed off by the campaign chiefs and why key members of the shadow cabinet were excluded from his choice of snack.
And while we are at it, let's have a truth and reconciliation committee established over the peas-in-a-pod poster. That way the guilty men can confess their sins and be publicly forgiven by those whose hands are clean.
Not only will these public rituals explain the dip in our poll ratings, it will give us a clear road map for victory in 2015. And most of all it will generally make us all feel a lot better about ourselves.
Or alternatively we could stop this madness and get a grip.
I mean, come on. You do not need to be enthused by every part of the campaign to realise it is pretty unwise to take to the airwaves to tear strips off it before the votes have even been counted (and certainly while activists were still pounding the streets to win people over before polling day).
We all know we have to raise our game after this. And we should debate how.
But the fire we have trained on ourselves over the past couple of weeks can hardly be described as constructive. It certainly hasn't been friendly.
Firstly, excessive focus on the nuts and bolts of the local election campaign will crowd out consideration of the deeper factors that have pushed many into the arms of a party who would decimate their lives if they ever got chance to govern. A sharp operation to expose Ukip must be part of our future campaigning, but we really are doomed to fail if we think that is the magic bullet.
Secondly, every moment we spend publicly flogging our own lets the Tories off the hook at a time when they are in huge trouble. This is a governing party whose senior MPs are publicly pleading for an electoral pact with a party that has no MPs at all, and being humiliatingly rebuffed. We should be mercilessly exposing this farce instead of assembling the traditional circular firing squad.
But most of all, concluding that these results stem from a poster, an election broadcast and a badly eaten bacon sandwich risks insulting voters in a way they will not forget. This is a dangerous moment for politics in Britain; it is not the moment to ignore or belittle the angry cry from voters telling us they are deeply sick of politics as usual. People want to be convinced that the mainstream parties can offer genuine hope for a better future; we gravely over-estimate the power of our election tools in the short campaign if we think they are responsible for failing to win them over.
The great reason for optimism is that Labour is the only party seriously engaged in working out answers to the big long term issues the country faces.
There is so much more to do, but we can win back trust and win the general election. We face a bad government that has let down those who voted for it and does not deserve a second term.
So let's make sure we spend every moment thinking about how we realise that opportunity to win rather than using pork products to settle internal scores.
John Woodcock is the Labour MP for Barrow and Furness
More from LabourList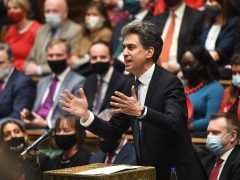 News
Ed Miliband has demanded that Liz Truss and Rishi Sunak end the "appalling vacuum of leadership" as households…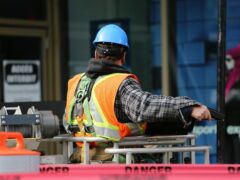 Comment
"If you try to underpay you just get annihilated in the comments. You have to delete the post"…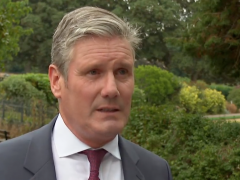 Video
Keir Starmer has said people he has spoken to are "very, very pleased" with Labour's proposal to freeze…