For the first time in 10 years Labour should become the largest group on the LGA (Local Government Association) after the local elections on 22 May. The Conservatives have led the LGA for the last ten years, so 2014 is LGA Labour's chance to lay the ground for power in 2015.
I spoke to Lord Beecham, the last Labour Chairman of the LGA, on the prospect of Labour taking control. He feels their task is two-fold: to lobby Labour central government for policies which will benefit councils as we look to the General Election, and to impress on them the gravity of local government's financial situation. The LGA has collectively said that by 2020 councils will only be able to deliver statutory services, and Lord Beecham argues that the first step for a Labour-run LGA is to make local government's parlous financial situation a central Labour priority.
Lord Beecham feels Labour's job in the LGA is to look to what a Labour government would do and redouble efforts to influence the shape of party policy. In his opinion, the areas the LGA should turn their attention to include Total Place community budgets, which have the potential for local government to work across the public sector and the developing crisis in health and social care.
The Conservative leadership had ample time in the six years to 2010 to influence the direction of the national Conservative party before they took power as the senior coalition partner. One of their key achievements was to build a consensus around localism, and Eric Pickles and the LGA leadership provided a strong voice for Tory local government in the echelons of power.
So how can Labour champion it's own local government voice?
Ed Miliband has set out Labour's support for localism and a number of different ideas have emerged. The Smith Institute recently published a collection of essays, Labour and localism: perspectives on a new English deal,which sees local authority leaders and MPs fleshing out Labour's vision for councils. The party's support for localism is framed as a response to the public's crisis of confidence in politics, and the desire for communities to achieve greater control over their areas and the way that public money is spent. In a speech only last month Ed Miliband announced that a Labour Government would put in place regional ministers to support Labour's city-region growth agenda.
Many may be cynical about how much the Party would really devolve to it's local base when in power. So how can our local government institutions embed localism in power?
The local manifestos showcase innovative and diverse ideas which could be embedded into central party policy. To pluck just a few, Southwark is aiming to tackle the obesity epidemic in the borough and have pledged to help people to stay fit and healthy by making swimming and gym use free for all residents. Oldham has prioritised economic regeneration and pledged free town centre parking. Milton Keynes recognises the high cost of childcare and has promised a £500 childcare voucher for parents returning to work after three years. LGA Labour has helpfully produced a document outlining the 50 Top Achievements by Labour Councils; this is also a useful source of concrete policy ideas.
It is clear that our local base is brimming with solid policy ideas – Labour thinking, Labour delivering, Labour in power. With the combined effort of Labour councils, the LGA Labour Group and our CLG front bench, Labour should be able to finally make good on it's promises to Labour councils.
Josephine Suherman is a Policy Researcher at LGiU
More from LabourList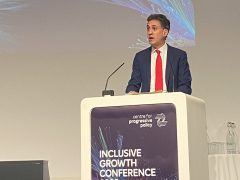 Daily email
With the Tories doubling down on anti-green attacks, Ed Miliband gave Labour's 'green jobs and lower bills' messaging…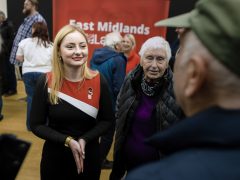 Comment
I was on day four of my honeymoon in Suffolk when I got the call to say Peter…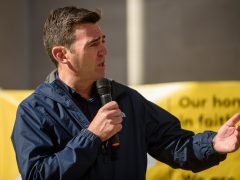 News
Andy Burnham has said "there is an argument for a basic income" and proposed overhauling inheritance tax to…