Ed Miliband is set to announce that a Labour government will act on the minimum wage – pledging to increase it over the next Parliament to that it gets closer to the average national salary, and linked to earnings. The plan, which Miliband will call "the next chapter in the history of Labour's battle to make work pay", is based on the independent Report on Low Pay produced by former KPMG Deputy Chairman Alan Buckle.
By implementing Buckle's proposals, Labour would ensure that the minimum wage rises "significantly" over the five years of the next Parliament – and deal with the "cost of failure" currently funded by the social security system. That would be done in part by "introducing a new framework" for the Low Pay Commission, with a strengthened role in tackling poverty and raising productivity across the UK.
After George Osborne talked about raising the minimum wage towards the £7 per hour mark – but did nothing – Labour are now acting decisively on low pay. 
Here's what Miliband will say:
"In 1997, a Labour government took action, with one of the proudest achievements of any British government: it introduced the National Minimum Wage and saved people from a level of poverty pay that shamed our country.
"It was controversial at the time. The Tories warned it would destroy millions of jobs. But Labour, working with British business, helped change lives and our economy for the better.
"It is what our Labour Party is all about. But that was the 1990s. Today the extremes of exploitation have been eliminated, but the problem of low pay has only grown. As I have crossed the country in the past three weeks of this election campaign, I have met so many people working hour after hour, often doing two jobs, just to make ends meet. People who are anxious about whether they'll be able to cover their bills, their rent or their mortgage, people who don't have time to spend with their family because they are working all the hours that God sends.
 "Britain is still one of the lowest paid countries among the world's advanced economies. So we have to go further, we have to write the next chapter in the history of Labour's battle to make work pay.  
"It is time to raise our sights again because Britain can do better than this. The next Labour government will restore the link between hard work and building a decent life for your family.
"And today, Alan Buckle's Report begins to tell us how: it means promoting a Living Wage which is what our fantastic Labour councils are already doing. But most of all it means setting new ambitions for our country.
"That's why today, I am proud to announce that the next Labour government will take new radical action against low pay: a new five-year ambition to restore the link between doing a hard day's work and building a decent life for your family.
"A Labour government will establish a clear link between the level of the minimum wage and the scale of wages paid to other workers in our economy. We will say workers on the minimum wage must never be left behind because those who work hard to create our nation's wealth should share in it.
"This mission to tackle low pay will be in England, Wales, Northern Ireland – and Scotland too – because social justice is best achieved by working together rather than competing against each other in a race to the bottom on wages, tax rates and aspirations for our country.
"And by helping to make work pay for millions we will chart a new course for Labour too, changing our economy to make work pay and tackle the cost of failure in our social security system too.
"Just as when the last Labour government created the National Minimum Wage, the next Labour government will do this in partnership with business once again, allowing employers the certainty they need to plan ahead.
I will set out the precise ambition Labour will propose closer to the election. But today I want to welcome this central recommendation of Alan Buckle's report and state plainly that, under the next Labour government, hardworking Britain will be better off." 
More from LabourList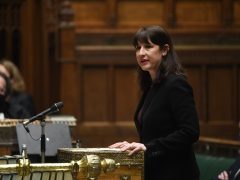 News
Labour has urged the government to close a "major tax loophole" in the windfall tax ahead of a…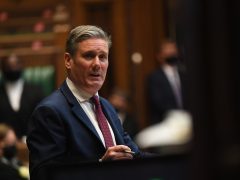 News
The Labour Party is preparing to make several significant policy interventions on the economy to combat the rapidly…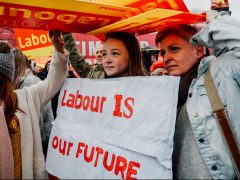 Comment
This summer marks the rebirth of a national Labour students organisation. Its predecessor, marred by factionalism and disagreement,…