Glenis Willmott, leader of the European Parliamentary Labour Party, has written to Syed Kamall, the leader of the Conservatives in the European Parliament, about the admittance of two far-right parties into their European Conservatives and Reformists grouping.
The True Finns and the Danish People's Party have both been accepted to sit with the Tories in the European Parliament following the elections last month, despite their hardline attitudes to immigration and Islam. The Guardian described the Danish People's Party's first place finish in Denmark as a "far-right victory".
In the letter, Willmott slams the Tories for allying themselves with "Europe's extremes" and choosing to "further isolate" themselves from mainstream politics. The full letter is here:
Dear Syed,
Europe currently faces a major reform opportunity and the need to exert British influence in the coming months is crucial. As negotiations continue in Brussels it is vital Britain is well positioned to build the alliances needed to achieve the reforms Europe needs.
However, I believe the decision of Conservative Members of the European Parliament to admit new partners from Europe's extremes to your European Conservatives and Reformists group makes it harder for Britain to lead reform in Europe.
The decision by Conservative MEPs to admit the Finns Party and the Danish People's Party into the ECR Group means the Conservative Party have once again been drawn to the fringes of the EU and the extremes of the political debate in Europe.
I want to ask you to be open with the British public about your assessment of your new partners in Europe. The parties admitted into the ECR Group – the Danish People's Party and the Finns Party – are widely seen as having political and social views which place them on the fringe of European politics. In 2009, when David Cameron sought to use his alliances in the European Parliament to appease his Eurosceptic backbenchers, he then rejected an alliance with the Finns Party and the Danish People's Party because of their extreme views.
Both parties were previously officially allied with Nigel Farage and the UK Independence Party in the European Parliament, and have been shunned by other mainstream centre-right parties, including Angela Merkel's CDU. It is unclear to me what has changed in the Conservative's assessment of the Finns Party and the Danish People's Party to make them now acceptable as partners in the European Parliament.
At a time when Britain should be setting the agenda in Europe, I find it immensely disappointing that Conservative MEPs are failing to serve the British interest, choosing instead to further isolate themselves from mainstream politics.
Given the public interest in this issue, I am making this letter public.
Yours,
Glenis Willmott MEP
Leader of the Labour Members of the European Parliament
More from LabourList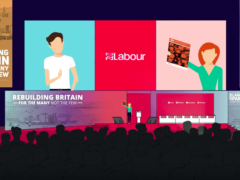 Comment
Having resolutely snoozed my alarm, I missed all the morning events on Monday. Strolling down to the hall…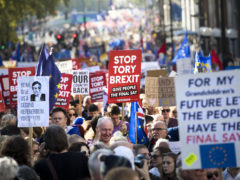 News
In a momentous victory for the leadership, Labour conference has voted against turning the party into one of…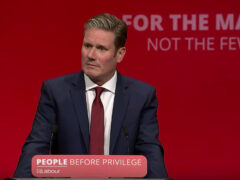 Comment
Below is Keir Starmer's conference speech. It's great to be here with you. I want to start by…