Last week David Blunkett – former Labour home secretary and a disabled MP – announced that he will be standing down at the next election after 28 years in the Commons. This is a massive loss to politics as a whole, but especially to disabled people as there are so few MPs who self-define as disabled in Westminster.
The current government has introduced legislation that has had a tremendous impact on disabled people. From humiliating assessments for those claiming disability benefits to the introduction of the bedroom tax, there has been a lack of consultation with disabled people. MPs have struggled to raise the concerns many disabled people have voiced and this has meant policies have particularly discriminated against disabled people. This is why we need a greater representation of disabled people at Westminster – and why the Labour party needs to introduce all disabled short lists to ensure that this happens.
Many people have concerns that a disabled MP or candidate will not do as good a job at representing people as those with no barriers to overcome. Those campaigning for more representation for disabled people can point to the excellent work done by Anne Begg MP, who has been an MP since 1997. However, from the intakes of MPs that have come since 2001, there have been fewer disabled role models. As the older generation of MPs retire, or don't stand again, there will be fewer MPs in parliament to champion the interests of disabled people and ensure proposed legislation is fair.
It is the responsibility of the Labour Party, as the foremost party for equality and diversity in Britain, to ensure the needs of disabled people as well as other minority groups are met. Legislation introduced by the previous government, including the Equality Act and the Disability Discrimination Act, have made it easier for disabled people to find work and feel safe from the threat of discrimination in the workplace. However there is more work left to do. It is time that the party ensured that more disabled people were taking part in discussions at Westminster and that the chamber is more representative.
It is estimated that around 2% of MPs currently self-define as having a disability. In this country, the number of disabled people is around 20% of the population. Around 25% of people experience mental health difficulties at some point during any year. Mental ill-health is little talked about in Westminster, yet it is common in our society. The coalition government has slashed the mental health budget during their time in office so problems are likely to get worse.
Sadiq Kahn earlier this month at the GMB conference said "inequality is the defining issue of our age". It is the role of the Labour Party both in opposition and in government to reduce all inequality. One place to begin is to increase the proportion of disabled members in the House of Commons.
More from LabourList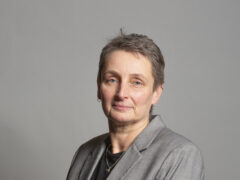 News
Kate Osborne, the left-wing Labour MP for Jarrow first elected in 2019, has revealed that she was issued…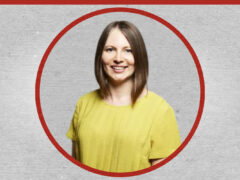 Comment
Leader's report The pre-conference leader's report is traditionally brief. Keir spent the summer on visits around the country.…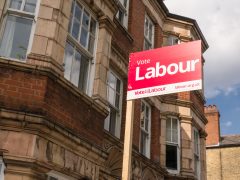 News
Labour's ruling national executive committee (NEC) has passed the rule changes that were legally mandated by the Equality…