Despite the lowest crime for decades, many perceive that crime remains too high. Despite many child safety improvements, parents remain worried.Overall alcohol consumption is down, but many feel that drinking is out of control, particularly in city centres. Traditional drug use is lower, but 'legal highs' provide a new challenge. In a free and open society, the state cannot protect individuals from every conceivable danger at all times, or from the consequences of unwise choices.We can, however, help people make wiser decisions. How would this work in child protection, alcohol and drugs? 
As well as protecting children from abuse, we need to help them develop self-esteem and confidence, investing early to avoid the costs of failure later. There have been a series of shocking high-profile child abuse cases recently.
The abuse takes many forms. Neither perpetrators nor victims are easily defined. Generalising about either is unwise. Some, such as young people in care, are especially vulnerable. The internet has created new opportunities for predators wanting to harm children. The estimated number of people in the UK accessing child abuse images online is shocking.
The Child Exploitation and Online Protection Centre (CEOP) works to prevent abuse and prosecute abusers. As police forces absorb 20 per cent budget cuts, there has been a 60 per cent decline number arrested over the past year. Grooming and sexual exploitation thrive when sexual violence is normalised.
The Children's Commissioner recently found that worrying numbers of children are exposed to internet pornography, potentially influencing their attitudes to relationships. One of the Commissioner's recommendations was for proper sex and relationships education to tackle attitudes influenced by pornography.
With children being exposed to extreme images online, schools should be places for informed discussions with children about sex and relationships, supplementing parental efforts and explaining to children the difference between consent and abuse.
The Government claims that good schools already provide satisfactory personal, social, health and economic education (PSHE). Research contradicts this. A One Nation government will spread best practice, leaving no child behind when their safety is at stake.Information sharing to protect children is vital. The Coalition has scaled back the child protection regime – to so-called 'comm on sense' levels – despite organisations such as the NSPCC and experts such as Lord Bichard highlighting past failures of this approach.
Although we should avoid including individuals posing no risk to children or vulnerable adults, we have moved too far away from Bichard's post-Soham recommendations about information-sharing and collaboration amongst key players. This must be restored.
Labour demands measures to reduce the online threat, including making 'safe search' a default setting; effective age verification; and splash warnings about pornographic content. We have controls on what children can view at the cinema or on television. The same should apply online.
The second challenge is the relationship between alcohol, ill-health and crime. The expectation behind the Licensing Act 2003 was that it would import continental drinking habits.The Act's unwelcome consequences were a nasty shock to many who had promoted liberalisation.
A One Nation approach to alcohol would create an environment for well-informed citizens to enjoy drinking in moderation, sustain community pubs, and give communities more say on how many licensed premises open locally. Decisions should be devolved to communities, ensuring that local people decide what is best for their area. Local authorities need the resources to run licensing and take enforcement action. The Local Government Association has argued for full recovery of licensing costs. Councils currently subsidise this by around £18 million a year. The Coalition's Late Night Levy introduced has had little take-up. Some councils have an innovative approach to raising additional money from the late night economy to improve the night-time environment.
With public health responsibilities going to councils through the Health and Well Being Boards, public health should be made a licensing objective. One Nation Labour would also support the use of local licensing flexibilities and adoptive powers, such as those Labour introduced for Adult Entertainment Licences, requiring councils to consult communities on having a cap – zero if they wish – on particular activities. Power should be devolved to citizens, not just to town halls.
The Home Office estimates that drug addicts commit one third to a half of all acquisitive crime. The annual cost of drug-related offending is £13.9 billion. According to the National Audit Office drug treatment is among the most cost-effective ways of reducing drug-related crime, with £2.50 saved for every £1 spent.
Labour invested in treatment services. Joint work between the Home Office and the NHS was a major success. Waits for treatment reduced from nine weeks in 2001 to five days in 2011-12. After all the changes to the NHS, police and councils, this progress could slip back.
The current challenge is the proliferation of 'legal highs' – manufactured psychoactive substances. Across Europe more than 280 new drugs are being monitored. These are widely available online and through high street 'head shops'. The Government's answer has been Temporary Class Banning Orders. These have banned only a few drugs. With the NHS not collecting statistics, knowledge of the numbers of deaths and harm from 'legal highs' is limited.
Education has a key role in protecting young people. Improved PSHE in all schools is essential, and more public information about drugs. Prevention is cheaper than living with the results of drug abuse.
Labour will investigate amending consumer protection laws to combat the dangerous impression that these substances are safe because they are legal. We will examine the role of the Advisory Council on the Misuse of Drugs and its capacity to cope with vastly increasing numbers of substances.
These three important areas of domestic policy are fundamental to shaping the type of society we want.
A One Nation Labour approach – enabling, empowering and localist – would equip citizens and their elected representatives to take on vested interests and improve life in their communities.
Diana Johnson MP is the Shadow Crime and Security Minister 
More from LabourList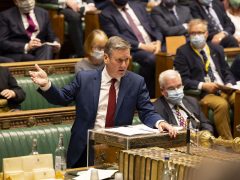 News
Keir Starmer has said the government is now "collapsing" following the resignations of Sajid Javid and Rishi Sunak,…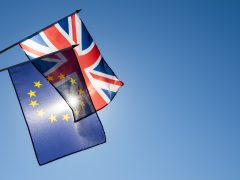 Comment
The six-year anniversary of the Brexit referendum has been marked by a slew of reports and polls on…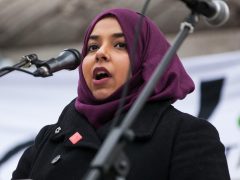 News
Poplar and Limehouse Constituency Labour Party (CLP) has voted for a full selection process amid allegations of a…