David Cameron pledged to lead the most family friendly government ever. But this has turned out to be another broken promise as families have been hit hard by his government's choices over the last four years.
Analysis of official figures published this month shows that under this government families with children have seen much bigger falls in their incomes than those without – at the same time as millionaires have been given a huge tax cut.
A couple with two children aged 5 and 14 are on average £2132 a year worse off in real terms since 2009/10, while a couple with no children are £1404 a year worse off.  And a single person with two children aged 5 and 14 is on average £1664 a year worse off in real terms since 2009/10, while a single person with no children is £936 a year worse off.
Warm words from the Tories in opposition about child poverty have also turned out to be empty promises.
The progress Labour made on reducing child poverty has ground to a halt under the Tories. Figures last week showed that in 2012/13 relative child poverty before housing costs did not change, while measured after housing costs it rose by 100,000. Analysis of the latest Households Below Average Incomes figures shows that material deprivation measures of child poverty are on the rise.
For example, under this government 300,000 more children are living in families that can't afford to keep their house warm – now a total of 1.7m children. The independent Institute for Fiscal Studies says child poverty is set to rise as the impact of this government's choices starts to be seen in the official figures.
This isn't good enough. That's why Labour is calling for the Office for Budget Responsibility (OBR) to be required to monitor and report on the government's progress on reducing child poverty. This should include analysing the impact of Budget decisions on the level of child poverty.

It tells you everything you need to know about this Chancellor that George Osborne hasn't made a single mention of child poverty in his last three Budget speeches.
Boosting the role of the OBR to monitor child poverty would make it more difficult for governments and Chancellors to ignore the problem and the impact of their choices. Labour's plan to deal with the cost-of-living crisis will tackle child poverty and make work pay. We will expand free childcare, freeze energy bills, increase the minimum wage, incentivise the living wage, scrap the bedroom tax and get more homes built.
While the Tories cut taxes for millionaires and ignore the impact of their choices on child poverty, Labour will back families, tackle child poverty and balance the books in a fairer way.
Catherine McKinnell MP is Labour's shadow economic secretary to the Treasury
More from LabourList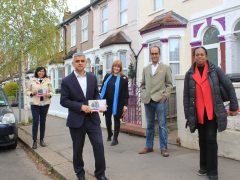 Comment
As Londoners head to the polls tomorrow, Labour sources are warning that they are "expecting a considerably worse…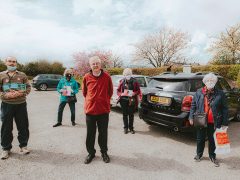 Comment
"People have realised that Wales can use its powers independently," Jane Hutt explains to me. "But Welsh Labour…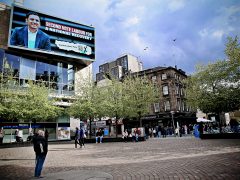 Comment
Labour started off in 1999 with every constituency seat in Glasgow, and it stayed that way until 2007,…