Today, Mary Creagh Shadow Secretary of State for Transport will outline a new deal Scotland's railways, if Scotland should votes 'no' in the referendum.

Working together, Scottish and UK Labour are putting forward a proposal for a "new deal for rail". This includes a review into the UK and Scottish Government's franchising process and would mean that UK Parliament would legislate so that public sector companies can bid for rail franchises. The new plans would also see the Scottish Parliament have the powers to  make it so that co-operative and public sector companies could bid for on the ScotRail franchise.
Creagh will explain that this is all part of an effort to nurture co-operative principles into the rail industry and making sure the railways work for passengers.
Speaking prior to her speech today, she has said:
"Two decades on from rail privatisation, passengers across the UK are getting a raw deal from many of the rail operators. The first priority should be passengers, not profit. That's why we need a new deal for our railways, in Scotland and across the UK.
"The East Coast line, which has served passengers in Scotland well, has worked in public hands. That's why Labour will learn the lessons from East Coast and make sure that public sector companies can compete on a level playing field with the private sector."
Similarly, James Kelly Member of the Scottish Parliament and Shadow Cabinet Secretary for Infrastructure, Investment and Cities, who will also be speaking on the subject today, has echoed Creagh, explaining:
"The SNP's White Paper says that after separation, we can consider new forms of ownership for our railways. But we don't need independence for that. We will devolve these powers to the Scottish Parliament in Labour's first Queen's Speech and open up our railways to public sector companies.
"We need our railways to be working for passengers. Under the SNP more than half a billion pounds of public money funds the rail franchise. That's why we need public sector companies to be able to compete on a level playing field with the private sector."
More from LabourList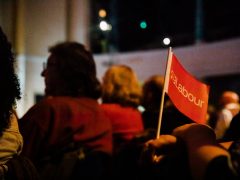 News
New guidance issued by Labour for selecting parliamentary candidates ahead of the next general election is set to…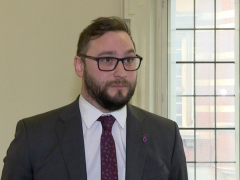 News
Christian Wakeford today defected from the Conservatives to the Labour Party. Some have wondered whether his politics fit…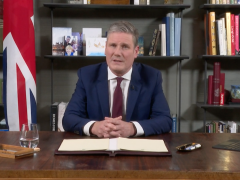 News
Keir Starmer has used a party political broadcast this evening to urge the public to "call time" on…