Lutfur Rahman, Mayor of Tower Hamlets, has been accused of engaging in 'industrial-scale' postal ballot fraud in the local elections earlier this year.
Rahman, who was expelled from the Labour party in 2010 following allegations the he had links to an the Islamic Forum of Europe, was re-elected as Mayor in May. The Telegraph have reported today that John Biggs, who lost out to Rahman in the mayoral contest, has accused Rahman's supporters of a engaging in a "considerable amount of election fraud, principally centred around the manipulation of postal votes" and said there were "very significant doubts about the integrity of the ballot".
The accusations of fraud will be submitted to the High Court tomorrow, and the Telegraph have said supposed evidence contains specific examples of "electoral malpractice" . For example, in one ward it's alleged that Labour votes were "crossed out" on ballot papers and votes for Tower Hamlets First (the party Rahman was standing for)  were "entered with a different colour pen", and in another it's said votes for Labour "appeared to have been erased" on a "substantial number" of postal ballot papers.
The count for the council elections and the mayoral election in Tower Hamlets took more than five days to complete. Council candidate Sanu Miah has also criticised the electoral process. Miah triumphed on the first count of the votes but dropped to fifth place after Rahman asked for a recount. He has said that he believes something had happened to the ballot boxes, which were  kept in Tower Hamlet overnight, including, he alleged, that the seal of one  "tampered with and opened".
In response, Rahman has denied the allegations and said they've come from "sore losers."
We'll keep you updated as events unfold.
More from LabourList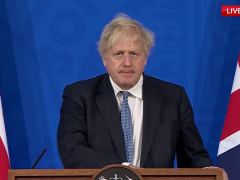 News
Three in five people feel that Boris Johnson should resign following the publication of findings relating to the…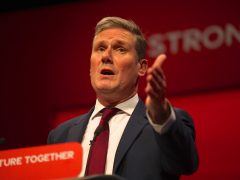 Comment
Below is the full text of the speech delivered by Keir Starmer in response to a statement from…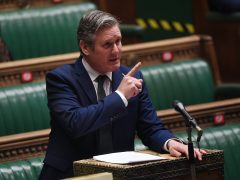 News
Keir Starmer has told Boris Johnson that "the game is up" and urged Conservative backbenchers to remove the…