Ed Miliband will make a speech to Labour's National Policy Forum (NPF) in Milton Keynes today, setting out a "programme of Government" that would leave New Labour behind without going back to old Labour. He will say that his plan for power is "more radical and more ambitious", by dealing with the specific challenges of the modern era. He will say:
"We have moved on from New Labour. And we are not going back to old Labour. Instead, our programme for Government is more radical and more ambitious in the change we seek, crafted for the age we are living in and the challenges we face."
Miliband chooses the week of the twentieth anniversary of Tony Blair's election as Labour leader to reaffirm his distance from the last Government – but makes sure that the criticisms are coupled with a promise that it would not mean a return to pre-New Labour thinking, by warning against big spending commitments.
"We did great things in Government to redistribute resources. But we did not do enough to reduce inequality, or eliminate the problem of low pay, or build an economy that will work for the next generation. And the reason is that we did not do enough to change the fundamentals of our economy. That is what this programme and the next Government will do."
He will say that inequality is now the defining issue facing the country, and suggests that it has become so because successive governments have failed to deal with it:
"Moving on from a time when rising inequality was just a fact of life – or when we acted as if there is nothing we could do about markets that aren't fair or aren't working. Not seeing big spending as the answer. Not going back to make do and mend."
While much has been made of the Party's internal struggles between those who want to "think big" and those who want to "shrink the offer", Miliband will attempt to join the two, saying that financial restrictions will force a Labour Government to be more ambitious, not less. He will make clear that Labour will be fiscally restrained, pledging to eliminate the deficit and start reducing the debt:

"You and I know we won't have the money. For all of the cuts, for all of the pain under this Government, Britain still has a deficit to deal with and a debt to pay down. That's why our programme starts with a binding commitment to balancing the books in the next government. We will get the national debt falling as soon as possible in the next parliament. And we will deliver a surplus on the current budget."
Miliband will hope that the speech puts down a marker for a successful weekend, after a busy first day at the NPF saw tense discussions on rail renationalisation and scrapping commitment to Trident.
More from LabourList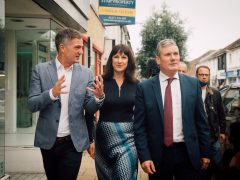 News
Keir Starmer has called on the public to support small businesses by shopping locally and stressed the importance…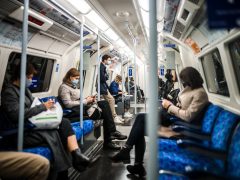 Comment
He may have once been the mayor of London, he even represents a London constituency, but Boris Johnson…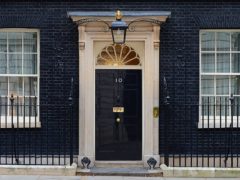 News
Labour MP Barry Gardiner has written to the Metropolitan Police commissioner urging her to investigate reports that Christmas…