Something amazing has happened to the Labour Party and we have all grown so accustomed to it already that we take it for granted and don't even comment about it.
The amazing occurrence is the sustained achievement of party unity, not just for a season or a year but for an entire parliamentary term.
This was graphically illustrated over the last few days. First we had the National Policy Forum. A series of great battles were anticipated over key policies for the next General Election. Instead there was consensual, negotiated harmony, driven by a deep, deep desire across the party to get Labour back into office. On even the most divisive policy issues (like Trident renewal) a package was achieved that had consensus support and did not need to be put to a plenary vote. On the one issue that was pushed to a vote, Ed Balls' spending plans (or rather, lack of them) the vote was so lop-sided, with only 14 votes against, that it need not have been taken. This in turn means that there will not be heated debates at Annual Conference over minority positions as none had enough support to reach conference floor, thereby ensuring the final conference before the General Election will be a showcase for policies that have broad support rather than a bun fight.
Remarkably, policy clarity did not seem to be sacrificed in the achievement of consensus.
Then there was Tony Blair's speech yesterday. It's difficult for a former Prime Minister to speak at length, entirely about domestic policy, and for it not to be seen as a coded or oblique critique of his successor as party leader. Certainly Mr Blair's previous speeches in the UK since he left office have been perceived as pointed. But the bottom line about Blair is he really likes Labour to win and he knows everything he says will be scrutinised for perceived disunity with Ed. So he was extremely circumspect and gave a speech which was technically flawless but also rather dull for the assembled journalists as they would have been hard-pressed to put a cigarette paper between him and the current leader.
We also have internal party elections going on. Compared to previous rounds I can honestly say the feeling is completely different. Previous elections have been characterised by quite a bit of sectarianism and negative campaigning. This one is good natured and comradely.
None of this means debate or diversity of opinion has disappeared from Labour. Any party with wide enough support to win power is going to include a broad range of opinions, currents and traditions. But the way we treat each other as we conduct those debates and elections seems to be getting more good natured. We are looking more for what we can agree on than disagree. More effort is being made to show respect for fellow members who share the same core values and vision of a fairer society even if they differ around the policies needed to get there.
Creating and sustaining this mood of unity is a huge achievement for Ed Miliband.
It is completely without precedent in the history of the party. You can write a history of Labour that is all about its internal squabbles. Morrison vs Bevin. Bevan vs Gaitskell. Castle vs Callaghan. Benn vs Healey. Kinnock vs Militant. Blair vs Brown. There is no Ed Miliband vs anyone narrative. The only people he is vs are the Tories.
Credit also needs to go to the people who could have started a fight. Whether trade unions angry about party reform, Blairites hankering for the lost leader over the water, or party lefties nostalgic for a rerun of the 1980s, they all deserve praise for resisting the urge to have a scrap.
The importance of this cannot be underestimated. Labour in 2010 was in a very weakened, fragile condition. A bout of infighting and recrimination such as we saw every previous time we lost office, in 1931, 1951, 1970 and 1979 might have killed us off as a potential government for a generation, or for ever.
Ed Miliband has shown incredible political skill in leading a united party into an election year at the same time as assembling a battery of appealing and radical policies. If he shows this degree of skill in uniting the country he will make a very great Prime Minister.
More from LabourList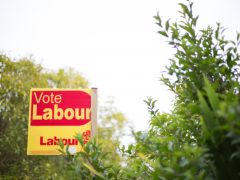 Comment
"It would be me being dishonest if I said we expected to lose," Harrow councillor David Perry tells…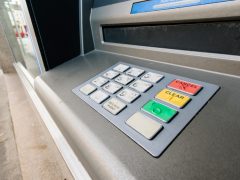 Comment
As bank branches across the country close and shops increasingly turn to contactless payments, the debate over access…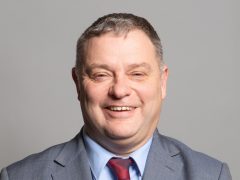 News
Mike Amesbury has quit Keir Starmer's frontbench team, telling the Labour leader that he would be resigning his…