At 3.50pm on Friday 16 October 1964, Harold Wilson's office took the call from the Queen's Private Secretary, who politely asked if it would be convenient for Mr Wilson to come and see Her Majesty.
That Friday afternoon, Labour became the first opposition since 1906 to evict a sitting Conservative government and while Labour's win was narrow and our victory was the triumph for the bold and optimistic story we told about how Britain could face the future and master what it saw. Wilson argument was blunt: nostalgia won't pay the bills; the world doesn't owe us a living; we must harness the scientific revolution to win in the years to come.
Running through our campaign, our manifesto, our message was a simple ask: to cast out the privileged old boy's club running Britain and put in its place a government prepared to drive through the reforms Britain needed to win a race to the top. And centre-stage was a bold ambition to drive through the huge expansion of higher education proposed by Lionel Robbins that created the opportunity to go to university for millions of people like my parents.
Today we too have a privileged old boy's club running Britain into the ground. Britain is trapped in a cost of living crisis. Next year we all fight for the votes of families who are on average £1,600 a year worse off than they were in 2010.
If we're to earn our way to a better standard of living in the world that is coming, if we're to connect a mission of national renewal to a plan to help families get ahead, then quite simply we need a bigger knowledge economy. Today, our knowledge economy is a third of output, a third of businesses – but under 20 per cent of jobs.
If a third of us enjoyed jobs in the knowledge economy, that would equate to 2.4 million extra jobs paying 40% more – £161 a week – over and above the average pay-packet. That is a powerful exit from a life of falling pay-packets.
Universities, invented centuries ago, are part of the solution. They are no longer remote debating chambers. They are the classrooms of global citizens. They are no longer ivory towers of the medieval landscape. They are the power stations of the knowledge economy.
Yet under this government, our universities face a bleak future; an ethos of 'dog eat dog' and 'survival of the fittest' that is failing our science base, doing little to remedy our chronic skills shortages or provide students a real choice of paths to the top. It's failing to fuel any real revolution in social mobility, and above all, it simply isn't fiscally sustainable in the years ahead.
The Tories' student loan system that finances our universities, voted through by the Lib Dems, is a time-bomb waiting to go off. Our universities are floating on a sea of debt. University borrowing is up £2 billion, and worse, according to the Public Accounts Committee, the government expects about half of all student debt to be written off. Meanwhile, in a free-market experiment gone wild nearly a billion pounds has been channels since 2010 straight to the hundreds of private providers – with zero controls on profit.
We need a new way forward. So, over the last six months, with an awful lot of help from Labour Students, Scientists for Labour and Universities for Labour, we've hosted hundreds of conversations with students, scientists, researchers, and university and college leaders. We've explored new ideas and trends as far afield as Paris, Brussels, Berlin, Bangalore, Beijing's high tech zone and Chongching.
And it's clear there is a different path forward. So today, we publish the 'big five' ideas that have emerged from our conversations.
These are the ideas we want to debate, because together these are ideas that could boost our knowledge economy and open high-paying technical and professional jobs to the 'forgotten 50%' that right now, do not get the chance to go to college and win a degree that is still the key to unlocking a middle class life. They are ideas for a university system to help Britain compete in the light-speed of the global digital economy.
Ed Miliband has already set out Labour's plans to introduce new Technical Degrees. Alongside these will sit an idea based on work pioneered by Sir Keith Burnett of Sheffield, and Nigel Thrift at Warwick; what you might call the 'technical university', fusing together world class research undertaken together with industry. These could be home to students studying Technical Degrees, on an earn while you learn basis, holding down a job with a wage, while they study to degree level standards.
Others have said that we should add into the mix a revolution in university-college links – a local college partnership  –  between our great FE colleges, perhaps licenced as Institutes of Technical Excellence – so that thousands might start their journey to a degree at their local college, much like the American Community College model.
Third, council and university leaders have told us they want a huge expansion in the number of University Enterprise Zones so that university research becomes a more potent 'power station' for the local knowledge economy, especially for new young businesses.
Almost everyone has told us that they need longer term research budgets and better support for the 'Star Alliances' which our world class universities are building, linking together the world's best scientists and carving out for Britain a bigger share of the 'global lab'.
And fifth, we've heard the calls for a 21st revolution in access to degree level study; a national network linking university advice services, support for university-school trusts that are connecting the classroom and the lab, seizing the opportunity offered by the Open University's Massive Open Online Course and fostering new workplace partnerships between for example, the Workers Education Association and UnionLearn.
As the MP for Hodge Hill, I'm paid to go to work to serve one of the poorest communities in Britain. I visit a primary school nearly every fortnight. I work with young people all the time. I know that we have the most entrepreneurial generation we've ever seen in our country coming up through the ranks. I know their potential and yet today I see it wasted. I know the ambitions of their parents and yet today I see it frustrated. I want the children of Hodge Hill to have a better future, not a future full of fear, futility and failure. That's why this debate matters to me so much. And that's why I want your help getting our final answers right. Let me know what you think.
Liam Byrne is Shadow Minister for Universities, Science and Skills
More from LabourList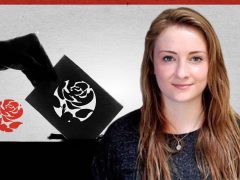 Comment
As a junior doctor working in the coronavirus wards, I have witnessed socialism in action. Health workers of…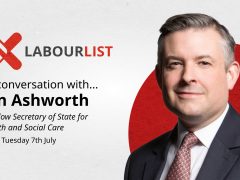 Video
Join us at 6pm on Tuesday, July 7th, for our latest "In conversation with…" online event featuring LabourList…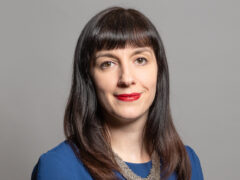 Comment
Rishi Sunak will deliver a statement in the Commons on Wednesday. Detail has been thin on the ground,…