The story of this summer holiday season is one the media won't be reporting because it doesn't fit their narrative about Ed Miliband and Labour – that Labour had a good summer and used what is traditionally the political off-season to consolidate its position.
Traditionally the summer is the "silly season" when the press are short of stories and seize on minor gaffes and squabbles to fill pages. The classic example of this is when John Prescott was left in charge while Tony Blair went on holiday and decided to entertain the nation by introducing the media to a crab in a jar – which he compared to Peter Mandelson. Perhaps because the news was dominated by extremely serious events overseas in the Middle East, or perhaps because Labour has been disciplined, this didn't happen this year. The nearest we got to a silly season story was Austin Mitchell's attention-seeking attack on Labour's efforts to get more women MPs.
Another favourite summer media story is to have a go at politicians going on holiday, as though they are supposed to work 24/7, 52 weeks a year.
The Tories walked right into this elephant trap, with David Cameron appearing to take, and break off from, multiple different summer holidays, all of which involved photo opportunities of varying degrees of awkwardness. The only Tory politician who didn't seem to be on holiday was the leader of the internal opposition, Boris Johnson, whose future career is as predicated on David Cameron losing the General Election as Ed Miliband's is.
If any frontbench Labour politicians did take a summer break they were remarkably discrete about it.
Instead we saw the summer break treated as a month long campaign opportunity, with the lack of domestic news being used as an excuse to get worthy Labour messages slipped into the press.
Shadow front benchers have been out and about campaigning in marginal seats, including Jonathan Ashworth and Gloria De Piero going where the voters are in August and campaigning in seaside marginal constituencies (presumably meeting both local electors and visiting holiday-makers).
A glimpse as social media will show that around the country, particularly in marginal seats, August was treated as a normal month for canvassing and other campaigning at a local level, not as a month off, and some CLPs even ran summer festivals of campaigning. This makes a lot of sense – if the are only eight months until the short campaign starts, you can't afford to waste one of them.
The net result has been extremely positive for Labour.
The national polls have seen Labour getting back up into the high 30s in some polls, which is where it needs to be to be sure of an overall majority – 39% with Populus, 38% with YouGov, 38% with ICM, the latter very impressive seeing as this is seen as the polling "gold standard", and was a 7% lead when July's ICM poll had put Labour 1% behind the Tories. An opposition going from 1% behind to 7% ahead isn't supposed to happen in the final year of a parliament when the economic and political cycles are supposed to be moving in the Government's direction. Getting anywhere around the 37-38% mark in an era of four party politics is a huge achievement.
Lord Ashcroft's most recent poll of marginal seats showed Labour slightly further ahead in the key marginals that will determine the election than its overall national position would suggest – securing a 6% swing in the batch of seats polled, which have majorities of 2 to 3%.
The by-election for the West Midlands Police and Crime Commissioner suffered from a very low turnout, partly because the legislation creating the posts included an absurd requirement to hold the by-election as quickly as possible, even if that means doing it in August when many people are away on holiday, and partly because people are unwilling to vote for posts they don't think are necessary. But as a test of whether the parties can mobilise their core vote in mid-summer, which is a good test of the election readiness of your grassroots machine, it saw Labour cruise to victory with more votes than it had secured on a higher turnout in the original PCC elections.
Fears of a UKIP upset turned out to be a damp squib.
In Scotland the Labour Party has been going all out to win a No vote in the referendum, spurred on by Alistair Darling's great debate performance against Alex Salmond and Jim Murphy's marathon speaking tour of the country.
This remains one of the most unpredictable General Elections ever. It will be tough for either major party to secure a majority. But with August one of only eight months the parties have to play with, the Tories secured themselves no advantage and Labour used the time to extremely good effect.
More from LabourList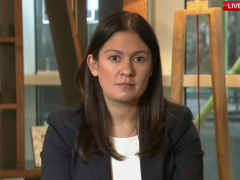 Video
Trevor Phillips on Sunday MPs paid tribute to Conservative MP David Amess, who was killed on Friday. Shadow…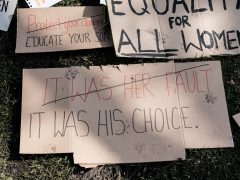 News
Exclusive new polling by Savanta ComRes for LabourList has revealed that UK adults are supportive of the move…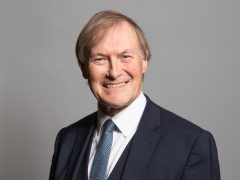 News
Sir David Amess, the 69-year-old Conservative MP for Southend West, has died after being stabbed several times at…