With just under nine months to go until the general election, constituency parties are gearing up to deliver the scale of campaigning we'll need to deliver a Labour majority. The Tories will have more money, but their party is hollowed out. A strong ground campaign in our marginal target seats can deliver a majority for Ed Miliband, but only if our membership is disciplined enough about ruthlessly targeting our people power in places where we need to win.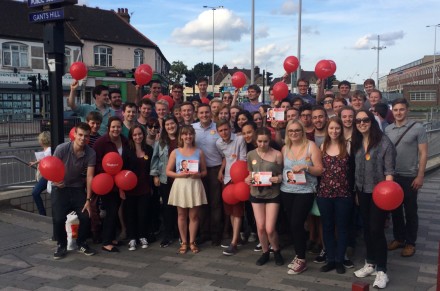 During my selection as a parliamentary candidate, the level of goodwill I received from party members, friends and family was incredible – and reflected in the final result. Lots of people told me: "when the time comes, I'll be there". That time is now. It's no good turning up at election time. Cynicism about politics and politicians is so deep-rooted that we need to build a relationship with voters during the coming weeks and months. So if you're one of those feeling guilty that you still haven't contacted your local candidate to offer to help deliver leaflets, stuff envelopes or knock on doors, now's the time to bite the bullet and do it. This is urgent.
We also need to make sure that volunteer time is being used to maximise our chances of a Labour government. No one should take electors for granted, which is why MPs like my neighbours Mike Gapes MP and John Cryer MP are out regularly in their constituencies, working hard for the people who elected them. But they're also supporting our efforts in Ilford North, because they know that, while increasing their majorities may be gratifying, they'll still be stuck in opposition unless we win seats like mine. The Labour Party has adopted a national twinning strategy and it's really important that activists do, wherever possible, go to help their nearest target seat.
One part of the Labour movement that instinctively 'gets it' is Labour Students – without doubt that most effective campaigning machine in the Labour Party. This weekend, we had over 60 Labour Students running a mock polling day as part of their Training Academy. They were up at 5am, delivering direct mails by 6am, and carried on campaigning until 6pm. As a result, we made over 1,000 contacts and delivered around 18,000 pieces of literature to homes across the constituency. Next weekend, they're doing a bus tour to marginal seaside sides with Jonathan Ashworth MP and Gloria de Piero MP to mobilise campaigners.
Targeting our resources isn't about central command and control of members by staff from Head Office or our regional teams. It's a tried and tested method for winning Labour majorities. So if you're tired of witnessing the impact of the Tories on our communities and you want to see a Labour government elected next May, find your local target seat, volunteer and play a key role in defining the future of our country.
Wes Streeting is Labour's Parliamentary Candidate for Ilford North
More from LabourList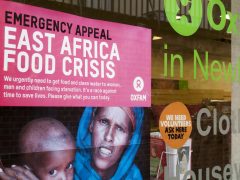 Comment
Someone in East Africa dies of hunger every 48 seconds. This is the result of the imperfect storm…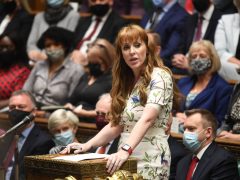 News
Angela Rayner has accused Boris Johnson of "watering down the rules to save his own skin" after the…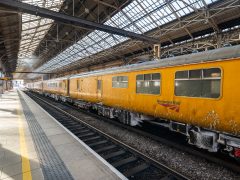 Comment
Network Rail, the company that owns and maintains Britain's railway infrastructure, has recently announced plans to cut over…