In the 20th Century, well-organised, fair-paying factories and offices stood at the heart of the Labour movement and the economies of many British cities. They were the home of the 'mid-range' jobs, which paid decent wages, offered opportunities for training and promotion, and acted as a potential bridge for those starting their careers at the bottom, to reach the managerial positions at the top.
Today, as the effects of globalisation and technological progress have taken hold, it will surprise nobody to hear that many of these jobs have been consigned to the pages of history. But the decline of 'mid-range' jobs is just one of a number of significant structural changes that have taken place in the UK's labour market over the past two decades, all of which have big implications for Labour as it decides upon policies to improve the economy, and tackle poverty.
As a new Centre for Cities report reveals, the jobs that have been lost in manufacturing and administration have increasingly been replaced by both higher and lower-paying positions – with significant consequences for workers, cities and the national economy.
These trends have affected different cities in different ways. Cities such as Stoke, Luton, Coventry and Birmingham have seen the number of residents employed in low-paid occupations, such as care and retail work, surge. These types of low-paying jobs are often also insecure, with unstable zero hours contracts and uncertain tenure, and offer few training opportunities. As this report clearly shows, for many, work is no longer a pathway out of poverty. Indeed – for the first time – there are more employed people in Britain living in poverty, than those without work.
What is most concerning is that many of the cities with the largest growth in low quality jobs are also the cities hardest hit by the decline in mid-pay occupations. Particularly for those without strong education qualifications, this means that the opportunities to progress through experience, training and promotion have become increasingly constrained. Without the 'middle rungs' on which to climb, many workers and their cities are now at risk of becoming trapped in poor quality jobs, with no way of attaining higher paid employment, or better standards of living.
It's not all bad news though. As more Britons have found their way into higher education, and many cities have found strengths in the 'new world order' professional, tech-focused and creative industries, the number of people in high-paying professions has also leapt. In the booming cities of Brighton, Cambridge and Oxford, more and better quality, high-paying jobs are being created. In London, it is estimated that by 2022, 60 per cent of all jobs in the capital will be in high-paid work.
But even these trends carry risks for cities and the people who live in them, and require their own specific policy interventions. In particular, there is a danger that lower paid workers – who also keep the capital running in important ways, but are most impacted by soaring living costs –will find themselves priced out of London altogether.
For too many years, successive governments have turned a blind eye to the growing polarisation of the labour market, insisting that jobs alone will drive Britain's prosperity. There are three things we think an incoming Labour Government could do to respond to these changes, and improve the economic prospects of workers, cities and the nation:
City-region minimum wage: The Low Pay Commission should work with cities that have a strong case for introducing a city-region wide minimum wage to examine the potential impacts on employment and local businesses, increasing the wages of those in the most polarised and expensive cities.
More powers for cities to build homes: Cities with high house prices to needed to be given the flexibility, and responsibility, to increase supply. This would not only support the aspirations of those who wish to own their own home, but also help to reduce the cost for those not on housing benefit and working in low-paid occupations – and go some way to reducing the gap between the best and worst-paid in affluent cities.
More control for cities over skills policy: National Government should give cities more control and authority over funding in skills, training and infrastructure, to help all cities – and particularly underperforming cities in the North and those most affected by the loss of intermediate occupations – to improve the quality, diversity and efficiency of their business environments. These improvements can then be passed on to workers, through higher wages and greater progression opportunities.
Tailored support for growing sectors: With the changing shape of the economy and an ageing population, demands for workers in the care and other low paying sectors will continue to rise. Supporting workers in these critical industries to live healthy, happy lives in cities throughout the UK will be essential for to ensure our standards of living and our economy continue to grow.
Alexandra Jones is the Chief Executive of Centre for Cities
More from LabourList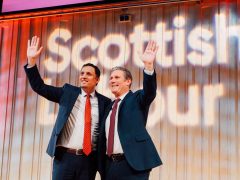 Daily email
Rutherglen: Will Labour win – and would it really signal Scottish revival? Starmer is hitting the campaign trail…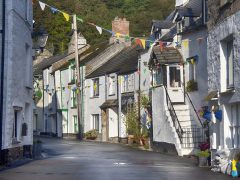 Comment
Labour has promised a 'Take Back Control Bill' in the first King's Speech. Aimed at England, it must…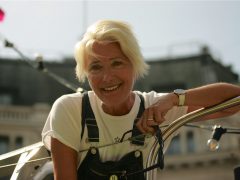 News
Almost 100 climate activists, experts and campaigners from around the world have written to Labour leader Keir Starmer,…