Polling revealed this weekend shows Labour have a lead of 11% over the Conservatives in the 40 most marginal Labour/Conservative seats. These seats, which saw Labour and the Tories tied on 37% in 2010, now put Labour on 41% while the Tories poll just 30%. If Labour manage to replicate the result in these constituencies on election day next year, they would be well on the way to forming the next government.
The poll, carried out by ComRes for ITV News, also shows a jump in support for Labour over the last few months. Since June, Labour's prospective voteshare has grown by 5%. Promisingly, these new voters seem to be coming from across the spectrum: the Conservative and Lib Dem vote is down 1% each, while the number of those voting for smaller parties has fallen by 2%.
More good news for Labour is that more people think David Cameron has been a bad prime minister than a good one (43% to 41%), more would prefer a Labour Government to a Tory one (44% to 37%) and many are put off by the prospect of Boris Johnson in Number 10 – more think he would be a bad prime minister than a good one (43% to 32%).
The UKIP factor is also interesting here. While it definitely exists (17% say they will vote UKIP next year, but 33% say they will consider it), there is a considerable anti-UKIP feeling. 51% say they would never consider voting UKIP, and more people would prefer to see a coalition with the Lib Dems in than UKIP (42% to 35%) despite the fact that only 6% plan to vote Lib Dem next year. UKIP voters are, however, seemingly more immune to switching to Labour: unlike the Tories and Lib Dems, their polling remains constant since June.
The bad news for Labour is that Ed Miliband remains unpopular. Miliband makes 59% of people less likely to vote Labour, and only 18% more likely, and more people would like to see Cameron to Miliband in Downing St (46% to 33%). This scepticism even stretches to Labour voters: 38% of Labour supporters say Ed Miliband puts them off.
Overall, the message this poll gives us is very positive – a lead of this nature in crucial swing seats seven months before the election is all but insurmountable, and the Tories' unpopularity shows no sign of going away. But if the polls do start to turn, our weaknesses may mean that the numbers do not add up to victories in seats we had been expecting to gain.
More from LabourList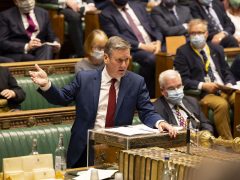 News
Keir Starmer has said the government is now "collapsing" following the resignations of Sajid Javid and Rishi Sunak,…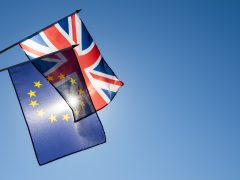 Comment
The six-year anniversary of the Brexit referendum has been marked by a slew of reports and polls on…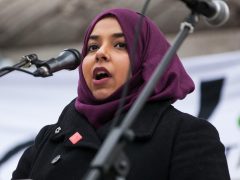 News
Poplar and Limehouse Constituency Labour Party (CLP) has voted for a full selection process amid allegations of a…