This post is written by Liz Kendall MP and John Woodcock MP
Britain stands at a crossroads. Scotland rejected separation, but the large numbers of traditionally Labour supporters voting Yes has highlighted an undercurrent of deep dissatisfaction that is reflected across the United Kingdom.
One future path would see our country seeking to reject and counter the forces of change that are deeply unsettling many communities and threatening our established place in the world. The other would embrace change as inevitable, and seek to shape and harness it for good.
The choice of path for the Labour Party is simple. A century of history has taught us that Labour succeeds when we match an understanding of how the world is changing with a long-term vision to improve people's lives. From founding the welfare state in the 1940s and harnessing the white heat of the 1960s technological revolution, to investing and reforming our public services as the foundation for renewed economic success at the turn of the millennium: successful Labour governments have offered a compelling, forward looking alternative that promised genuine hope of progress after years of stagnation.
Similarly, Labour has failed to secure public support when voters believed we were out of touch with their concerns and aspirations, fighting the currents of change shaping their lives rather than seeking to give people the power to channel this change for good. Most recently, at the last general election voters were angry that the economy had failed on our watch. They felt we didn't understand how their lives and communities were changing, that we had not faced up to the new economic reality after the global financial crash, and that politics was not working and politicians were 'in it for themselves'.
Over the past four years, this Conservative-led Government has been out of touch with ordinary people, incompetent and divided: as obsessed and distracted by Europe as the previous Conservative administration in the years before it was dismissed from office. However, under Ed Miliband's leadership Labour understands that exposing this failure and division is vital but not sufficient, and merely seeking to drag ourselves over the electoral line in 2015 is not an option.
"Laying the Foundations of a Labour Century" is a collection of essays written by MPs first elected in 2010, which set out Labour's positive alternative for Britain. Key themes include the need to engage with the world, not withdraw; give people more power to run their own lives, not hoard it at the centre; and be bold on reforming public services to give people genuine chances and choices.
As Stella Creasy argues in her opening essay, "the purpose of progressive politics is to help ensure everyone can anticipate change, adapt to it, embrace it and, perhaps, even provoke it in the first place." Toby Perkins and Steve Reed join us in demanding people power in our public services. Emma Reynolds and Tom Greatrex call for sustained renewal of Britain's infrastructure. Alison McGovern and Jonathan Reynolds point out the pitfalls of being isolationist when it comes to tackling climate change. Stephen Doughty and Gemma Doyle set out how Labour, as an internationalist party, must be prepared to make the case for intervention abroad.
Labour will also champion new and innovative ways to deliver our long held goals – as Gloria de Piero and Catherine McKinnell set out in their essay on securing equal pay, and Jenny Chapman and Lucy Powell propose on transforming social mobility.
There is an enormous opportunity for Labour in the years and decades ahead, and a real responsibility on us to seize that opportunity. We must lead Britain out of this time of division and retrenchment that is leaving communities ill-equipped to deal with the huge challenges that lie ahead.
Those who imply that they can make the world stand still may prosper for a while, but they risk becoming irrelevant when it becomes clear that they cannot turn back the tide. Labour's alternative, described in these essays, is to face change head on by matching long-term national leadership with a commitment to building capacity and resources within individuals, families and communities. In this way we can make the twenty-first century a Labour century.
Liz Kendall MP is the Shadow Minister for Care and Older People and John Woodcock is the MP for Barrow and Furness
More from LabourList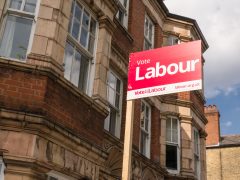 News
Submissions closed at 5pm today for those wanting to respond to the call for evidence put out by…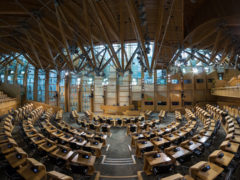 News
Scottish Labour has confirmed that it will be seeking support from other parties and tabling a motion of…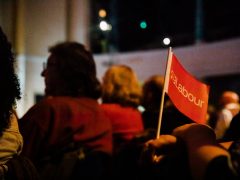 Comment
Sheffield Heeley Labour Party recently held the third of three sessions of an educational programme around antisemitism developed…