The return from the summer break left no shortage of topics for the first Prime Minister's Questions of the new session. Ed Miliband could have asked Cameron about his response to the Rotherham abuse scandal, or questioned him on Scottish independence. Or even, if he wanted to score points and make a good headline, he could have gone with the defection of Douglas Carswell to UKIP.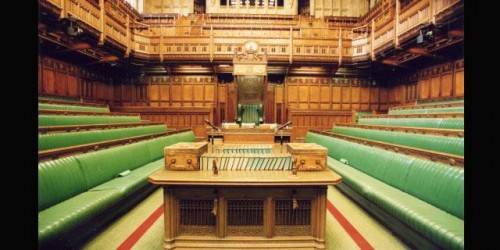 But, with the murder of a second American journalist by ISIL in the Middle East yesterday, Ed Miliband devoted all six of his questions to how the Government will deal with the ISIL threat. He asked about the legality of stripping British jihadis of their UK citizenship (as Cameron has proposed), what anti-radicalisation measures will be taken to to prevent extremism, and what role the UK can play in a unified international response to events in Syria and Iraq.
And what was strange about it was that Miliband didn't seem to be trying to trip Cameron up. He wasn't trying to score a spot on the 6pm news, or make Cameron say something that could be immediately inserted into press release as proof that he wasn't grasping "the Cost of Living Crisis". Miliband was asking questions on policy because he genuinely wanted to know the answers. Whisper it, but it almost felt like what PMQs was originally intended to be.
Better still, Cameron was answering. There was no talk of putting "an end to Punch and Judy politics" or "differences aside" to discuss a serious matter – it was simply done, and the debate was much better for it.
There was a sense, with Miliband devoting all six of his questions to the matter of ISIL, that other important issues would not be dealt with. Yet if Miliband's performance served to remind us that holding the Prime Minister to account could be carried out in a manner befitting the gravity of a situation, backbench MPs were there to remind us why it is not the job of one person alone to do so. Questions were raised on Rotherham, and the many areas where shortcomings were found to exist, on the rise of anti-Semitism in Britain, and on Scottish independence.
Throughout almost all of this, there was no heckling or jeering or waving of white papers and, one early mention of a "long-term economic plan" aside, no unnecessary crowbarring in of cumbersome party slogans. It was a sober affair that rose above the usual unruly nature of the Commons on a Wednesday luncthime.
Indeed, the only poor behaviour throughout came from a handful of SNP MPs, shouting out every time the subject of Scotland was raised – remind us that, while all other issues at the moment seem too solemn to play politics with, the Scottish referendum campaign appears to be getting worse.
Mostly though, we saw today a Parliament that respected the subject matters discussed, respected the role it as an institution played in dealing with those matters, and earned our respect because of it.
While it was, for this occasion, very welcome to see a serious tone taken in light of circumstances, an uncomfortable question hangs over me: if they kept up the good behaviour when discussing things that aren't so important, might they run the danger of being a little too dull?
More from LabourList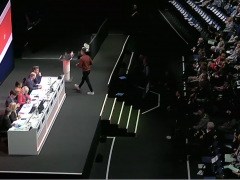 News
Labour passed a number of constitutional amendments, known as rule changes, at its party conference this year. We…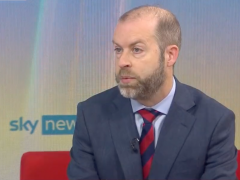 Video
Jonathan Reynolds has denounced the government's economic policy as "unsustainable, dangerous, reckless and a gamble with people's futures"…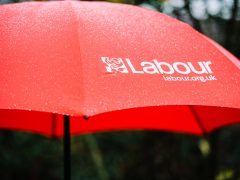 Daily email
YouGov published explosive findings last night. According to the pollster, Labour has a 33-point lead over the Conservatives – which…