Shaun Wright, the South Yorkshire Police and Crime Commissioner, has resigned. Wright was responsible for child services on Rotherham Council during the period covered by the child sex abuse scandal in the town. He resigned from the Labour Party last month, and his deputy resigned in protest at his refusal to relinquish his post.
Wright has made this statement:
"My role as South Yorkshire Police and Crime Commissioner has clearly become prominent in terms of public opinion and media coverage following the publication of Professor Alexis Jay's report. This is detracting from the important issue, which should be everybody's focus – the 1400 victims outlined in the report – and in providing support to victims and bringing to justice the criminals responsible for the atrocious crimes committed against them.
"With this in mind, I feel that it is now right, to step down from the position of Police and Crime Commissioner for South Yorkshire, for the sake of those victims, for the sake of the public of South Yorkshire and to ensure that the important issues outlined in the report about tackling child sexual exploitation can be discussed and considered in full and without distraction.
"As I've previously stated, I entered into public service to make a positive difference in South Yorkshire. Protecting vulnerable people and particularly victims of child sexual exploitation has been my number one priority as Commissioner and much progress has been made over the last two years.
"My intention had always been to continue my work with South Yorkshire Police and partners in making all the necessary changes and improvements required to safeguard and support the victims of these horrific crimes, and indeed to protect further potential victims through preventative actions.
"On resigning, I therefore truly wish the force, all the very best in continuing the journey of positive transformational change of those essential services which protect and support our most vulnerable people."
UPDATE:
In response to the resignation of Shaun Wright as South Yorkshire Police and Crime Commissioner, Shadow Home Secretary Yvette Cooper MP said:
"The scale of terrible child abuse that took place over decades in Rotherham was shocking and it's right that those in positions of authority take some responsibility. That is why the Labour Party called for Shaun wright to stand down after Professor Jay's report was published. His position was untenable.
"It is a major problem with the government's model for police and crime commissioners that there is no swift way to hold individuals to account – even once they have lost the confidence of the public and victims of crime.
"But this is not just about individuals, nor particular areas. The failures in Rotherham, Oxfordshire, Rochdale and the vile crimes of Savile show a pattern of failing victims and letting abusers get away with it. Far more action is needed urgently to tackle child sexual exploitation in every corner of the country. We need urgent progress on the national child abuse inquiry and immediate reforms to strengthen our child protection system."
More from LabourList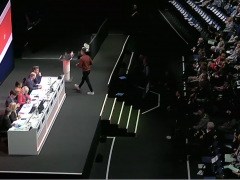 News
Labour passed a number of constitutional amendments, known as rule changes, at its party conference this year. We…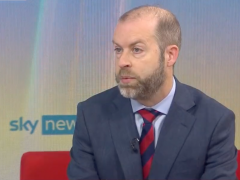 Video
Jonathan Reynolds has denounced the government's economic policy as "unsustainable, dangerous, reckless and a gamble with people's futures"…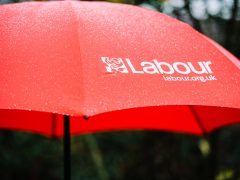 Daily email
YouGov published explosive findings last night. According to the pollster, Labour has a 33-point lead over the Conservatives – which…