My favourite story from the Better Together campaign is one I heard about Jim Murphy a few weeks ago. He was in a pub, talking to voters, and came across a group of women on a hen-do,  L plates and condoms round their necks and empty shot glasses all over the table. When he got closer it turned out they were having a heated debate about the pros and cons of currency union. For me, it captures the most exciting thing about the referendum – an entire nation engaged in a debate about the country they want to live in.
But here we are, a week after the result, and despite Ed Miliband's important intervention, the future of the UK is in danger of collapsing into a row about an English Parliament and the West Lothian question. The Westminster Bubble is at it again, starting with the mechanics, not the principles or values that hold us together. It's the proverbial cart before horse, trying to have a conversation about the route to a better society, before we've had a conversation about the sort of society we want to live in.
The Scottish debate is one we badly need across the UK. What unites us, what do we believe in and how do we become the country we want to be? It's time to abandon the silent assumption that people are neither capable nor interested. If they're not talking, could it be because we're not listening?
After the referendum, politics as usual must be consigned to the dustbin of history where it belongs. We've known for too long the way we do things now doesn't work. A small group of people, who spend little time in their communities, make decisions about those communities using tools – policy and legislation – that aren't equipped, on their own, to deal with the challenges we face. If we want to deal with the challenges of loneliness, an aging population and dispersed families, we need to build a more complete democracy, where everyone has active role, real power over decisions that affect them.
The state can create a framework where people have the time, resources and confidence to take part. By extending childcare, stamping out exploitative zero hours contracts and raising the minimum wage that's just what a Labour Government will do. But we also need the energy, compassion and talents found in families and communities across the country to build a better Britain.
That means a society built on our common bonds, where we form alliances based on what unites us, not to tear ourselves apart by the things that divide us. Where we talk. Because when you put people together, good things almost always happen. It needs a different mindset from the Coalition Government's that recognises challenge isn't a threat, it's an opportunity.
There were groups in Scotland who reached out to thousands of people in new ways, like registering people to vote outside job centres during the referendum. As a committed No supporter that inspires me. We may have different answers but in trying to build a better society we have common cause with so many people who voted Yes. I will always have more philosophically in common with the socialists who said Yes than the Tories who said No.
That's why next month I'm going to Scotland to meet some of the Yes supporters and campaigners who helped to start a conversation about a different kind of Scotland. This matters to Britain and it matters to Labour. There are moments in history when we have to rise to the challenge, show people who we are and what we can do, or collapse as a moral force. One way we can do that is to listen, learn and find common cause with those who should be our supporters, not our opponents.
Too often in victory you learn nothing. Winning means we have to work harder to learn the lessons.
Lisa Nandy is the Labour MP for Wigan and Shadow Civil Society Minister
More from LabourList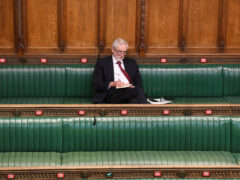 News
Keir Starmer will use Tuesday's meeting of Labour's ruling national executive committee to confirm that Jeremy Corbyn will…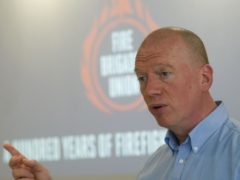 News
The Fire Brigades Union has called on the TUC to lead a "mass movement of non-compliance" with the…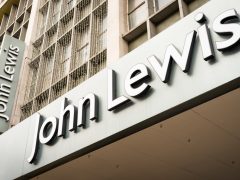 Comment
Nearly 100 years ago, the John Lewis Partnership was created after the founder's son, John Spedan Lewis, saw…